When using a paternoster or a free roving float for pike fishing it is always important to use an up-trace.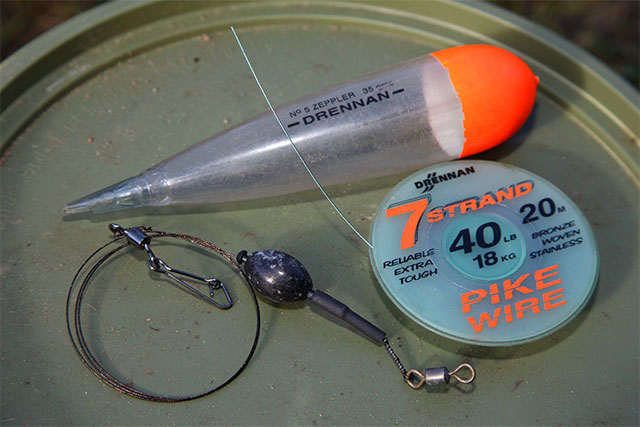 To fish without an up-trace can lead to bite-offs and a lost pike will often result in the fish being unable to shake the hooks.
To save having to remake them during the winter whilst on the bank with freezing cold hands I like to make them up at home. I like to use 40lb 7 Strand Pike Wire which is ideal for the job as it is bulletproof and rarely kinks.