Quiver tipping can be a deadly tactic during the colder months and to ensure you get the most from it, carry a selection of tips.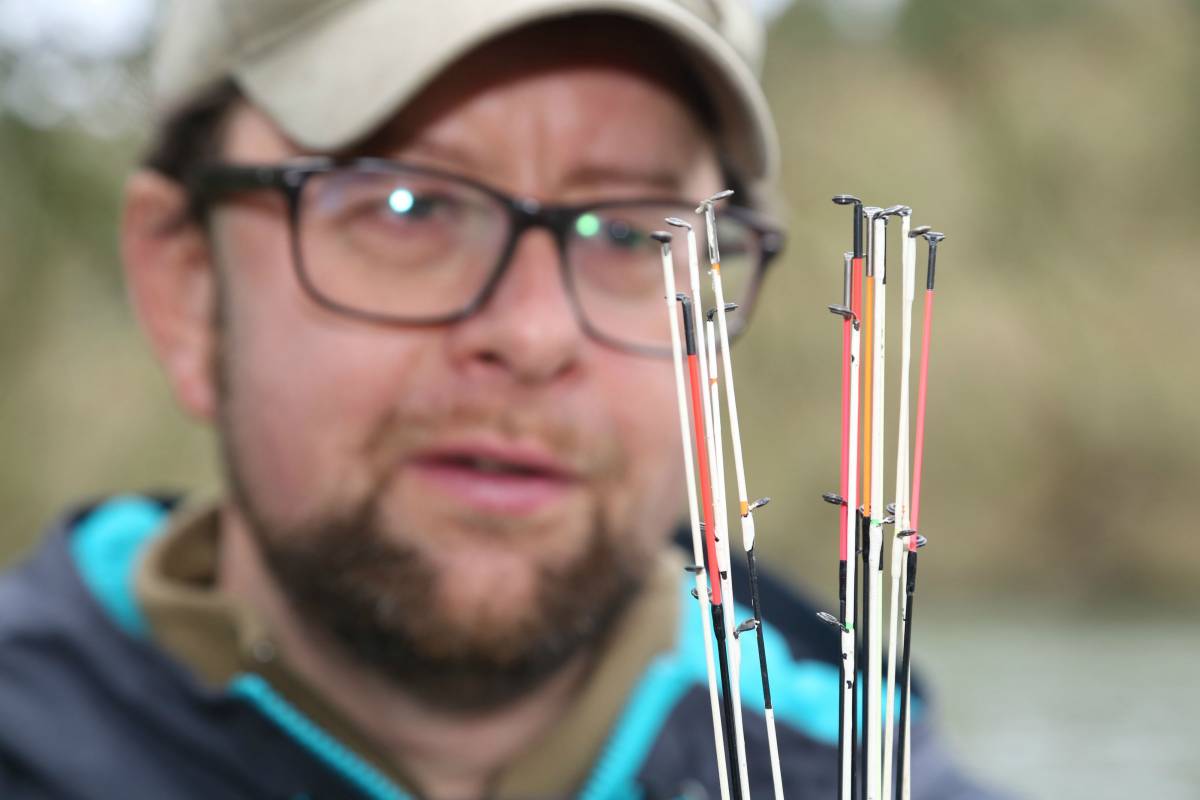 If possible, the most effective way of fishing the quiver tip is to fish on the near side with a light link leger and the lightest tip you can get away with. By using a light glass tip it is much more forgiving and bites will be exaggerated, allowing you to see and hit many more bites. I have found that If you have to use anything over 3oz due to the flow, you are much better off using a bolt rig, as chub, roach, and perch can definitely feel the tip.
But, if you have to fish across to the middle or far bank, I will change over to a much stiffer carbon tip and fish for dropbacks using a critically balanced feeder. As a fish picks up the hookbait and moves the feeder the tension will be released from the bow of line and the quiver tip will fly backwards signalling a bite.