With the weed slowly dying off in our rivers up and down the country it will soon be time to duck off the trotting gear and target chub.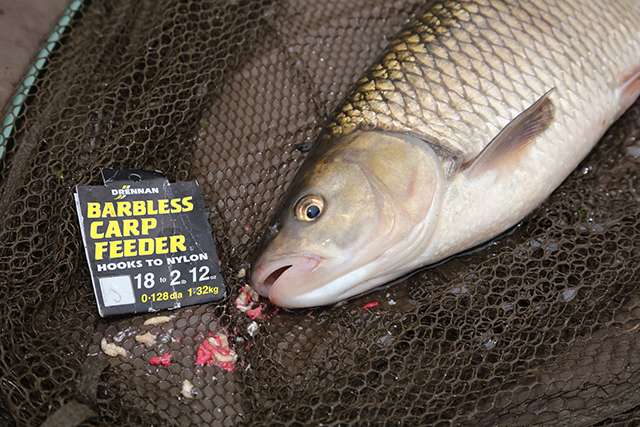 The Barbless Carp Feeder hook to nylon is an excellent choice when targeting big fish. Despite as the name suggests, it makes a great alternative to the more popular Super Spade for trotting, especially for chub. This is due to being tied to a lower diameter line than used on the equivalent size in the Super Spades, allowing you to scale down even further and tempt those extra bites when fishing is hard.
The Barbless Carp Feeder hook features an extra long reversed point and is made from super high carbon wire, making them very strong and despite being barbless their shape ensures they stay in.