Rolling meat on the river can be a fantastic method for barbel and chub especially if the river is up and coloured.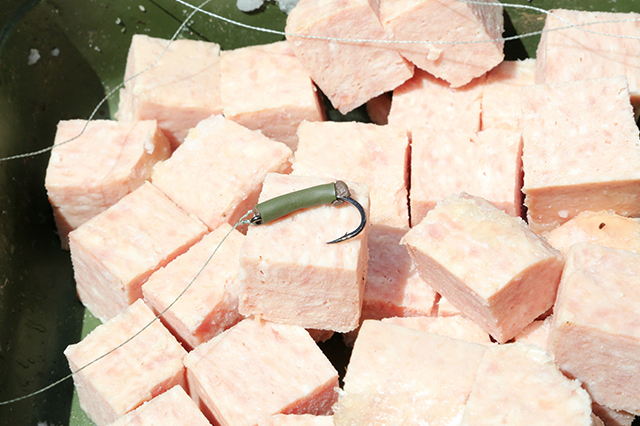 For rolling meat, I opt for a 2lb test curve rod and a reel loaded with 20lb braid as it gives me complete control and allows me to feel everything that is going on due to it having no stretch.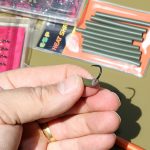 Rig wise, I like to make my own weighted hooks which I make before the session. I use either a size 2 or 4 Continental Boilie hook, a short piece of 3.2mm shrink tube and some tungsten putty. I place the section of shrink tube over the shank of the hook, fill the gap in the tubing with tungsten putty and then hold the tubing over a kettle spout to steam it firmly in place.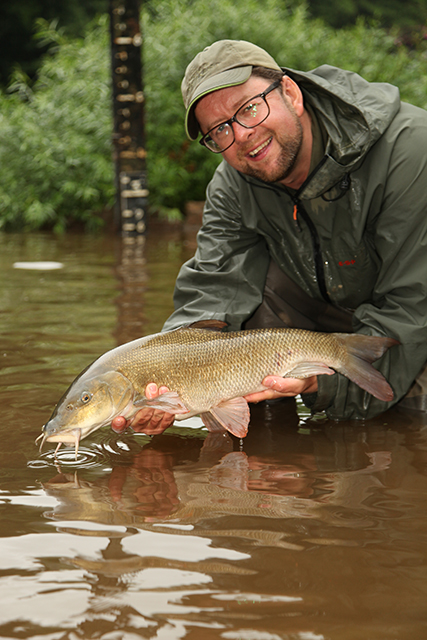 The ideal way of presenting the bait is by casting upstream, allowing a bow to form and then by steadily walking downstream covering a long section of river as the meat moved with the flow in a straight and natural way.
If I find that the weighted hook is not enough and the bait is moving too fast, I will add SSG shot 6in above the hook until I feel the hookbait is performing as naturally as possible.
Don't be afraid to use big bits of meat right up to the size of a small matchbox especially in colour water.
THis is not just an enjoyable method that keeps you mobile and active, but a highly effective method in the right situations.