With the rivers now open here is a great little addition to your standard leger fishing setup.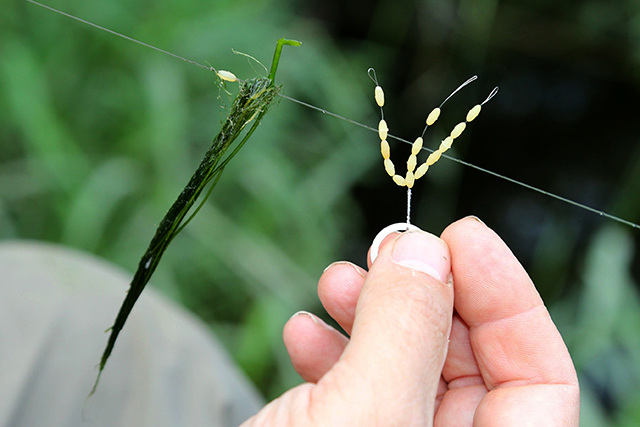 Weed and debris can cause problems when fishing on rivers at certain times, gathering around the lead and causing it to move out of position as the resistance builds up. On the rare occasion, longer pieces of weed could even mask your hook.
A great tip for keeping debris from gathering around your lead is to simply add a Float Stop a yard or so above your rig. This single float stop will act as a buffer and any debris such as weed floating downstream will slide down the mainline until it reaches the stop, gathering there rather than around the lead.