Martin Abonyi also fished the float to target large roach, which resulted in the capture of an immaculate 2lb 4oz roach from a tiny northern river.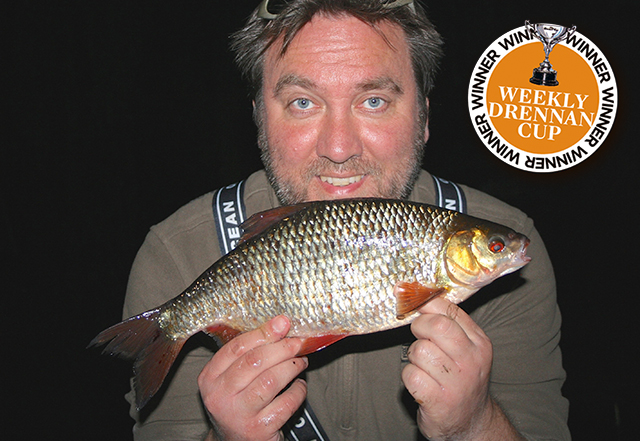 He said: "I spotted a group of big roach under some tree branches, but unfortunately I had a few chub straight away that I thought would wreck the swim – however, as the light began to fade I struck into the roach." 
Martin presented his breadflake hookbait on a size 12 hook fished beneath a small crystal dibber.
Martin also used 2lb line, however fine tackle is not necessarily needed to land large roach, as Maris Miervaldis proved when he landed an immense 2lb 14oz fish on a boilie wrapped in paste.