Roger Marlow won a recent 30-peg open at Lake View Fishery with a fine 108lb 12oz catch.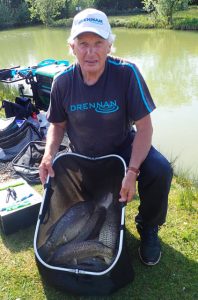 The Drennan Leicester veteran drew Peg 13 on Stream pool and chose to fish pellets to the central island at 13 metres .
"I caught all my fish over to the far bank, a mixture of F1s and common and mirror carp; two of which were 10 pounders," he explained. "All fish came to 4mm and 6 mm expander pellets, feeding micros and 4mm Lake View feed pellet.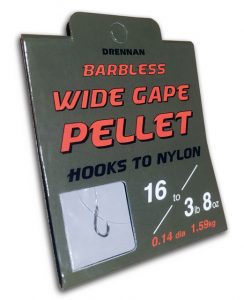 "The depth was between 18in to 2ft, so I set up three rigs with AS4 floats between 0.1g and 0.3g to cope with the changing conditions. I potted in loose micros but now and again fed a harder ball if I got a lot of line indications. When I introduced some hemp into the feed it just got better.
"When the wind increased I nailed the float well overdepth and caught on my heaviest 0.3g rig. I also used pre-tied size 16 Drennan Wide Gape Pellet Hooks To Nylon which have never let me down.
"I must add that Debbie and Richard Turner are doing a sterling job at Lake View and the fishery is turning into a superb place to fish."