Roger Marlow overcame the elements to win the latest Veterans Open at Lakeview Fishery with a 59lb 5oz net, comprised of 35 F1s and stockie carp plus a lone barbel.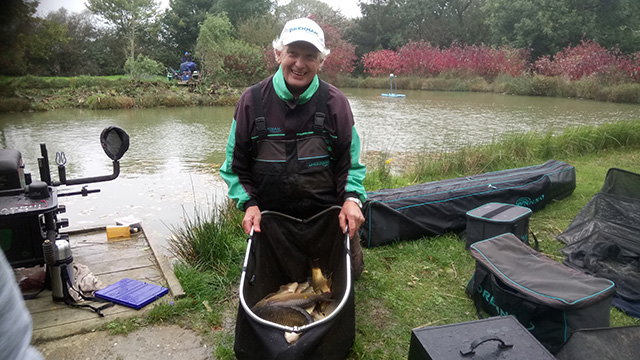 The match was held on Canal Lake, which sits atop a hill at the Leicestershire complex and is always a challenging prospect on windy days.
"The wind was horrendous, but I managed to catch steadily throughout the match alternating 5m, margin and long pole lines, cupping in 4mm pellets with a hair rigged pellet on a size 18 Silver Fish Hair Rigger hook beneath a 0.4g AS1 pole float," reported former England Veterans International Roger.
"The maximum range I could fish was 11m but my Acolyte Pro pole dealt with the conditions really well," he added.