The reports of a trio of 3lb-plus roach topped by a near 4lb specimen suggest that now is a perfect time to target a new personal best.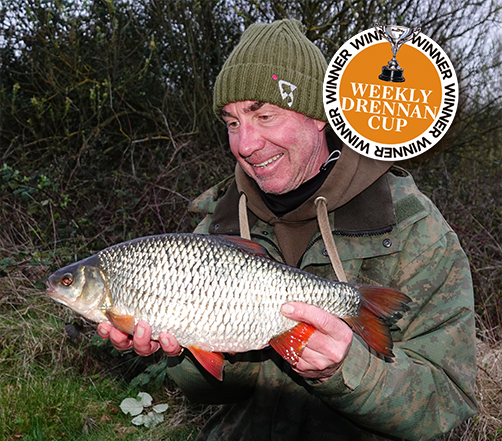 All three redfins were banked in a manic five day window and have proven that big roach are now packing-on the ounces ahead of their annual spawning period.
We start with Wiltshire-based angler Mark Woodage who is no stranger to catching big roach having won two weekly Drennan Cup awards for catches in the 2018/19 season.
His success continued further when his most recent session produced the year's biggest roach in the form of a 3lb 14oz beauty.
The Mark-One-Media man targeted an undisclosed southern gravel pit during his session and finally received a tentative bite after hours of inactivity.
He told Angling Times: "I was fishing a spot at 60 yards with Drennan maggot feeder bombs fished over a bed of Bait-Tech chilli hemp.
"After spending the whole day totally bite-less I was thinking I was in the wrong area but just as I was starting to pack up my alarm signalled a single blip, which showed a drop back of about one inch.
"A good strike confirmed it wasn't a crayfish and very slowly I brought the fish towards me during which time the typical thuds on the rod tip confirmed a roach was the likely casualty.
"In the crystal clear water I got first site of what was obviously a huge fish.
"I just became a wreck, shaking and praying that we kept in contact."
Mark's fears weren't to be realised and he was able to slip the net under a new personal best.
"Thankfully the size 18 Drennan wide gape hook was firmly embedded in the roach's lip," Mark added.
"I called respected big fish angler Andy Cowley who was fishing a couple of swims away and asked him to witness the weighing.
"I was able savour a moment I'll never forget."