It's been a brilliant week for tench anglers across the UK with no less than five double figure specimens reported to the Angling Times News Desk – topped by the biggest so far this season at 12lb 14oz.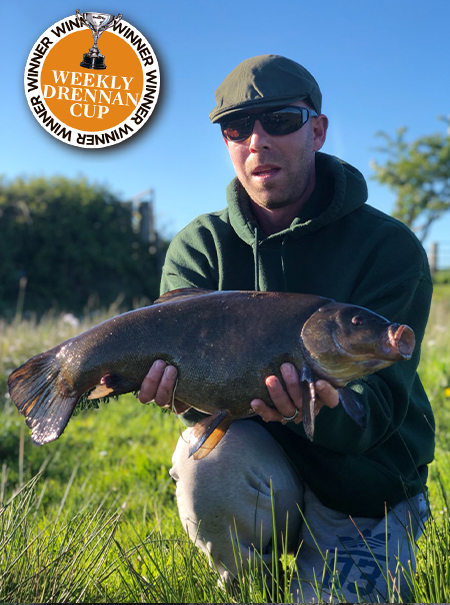 The season's best to date fell to Bolton based rod Mark Rogers, who was targeting a North West Stillwater for both tench and carp when his bait fished close to the pads was picked up.
Forty-year-old Mark told Angling Times: "I knew there were good tench present so always fish for them, didn't realise they went this big though. The way it tore off I thought it was a carp and then when I saw its head I knew it was a pretty special tench.
"The fish proper smashed my personal best and is the result of time and effort. I would certainly advise others to keep putting in the work on these neglected waters that are just full of natural life."
Mark caught the cracking specimen on two grains of corn fished on a size 6 hook on a running rig with a Kryston hook link and 2oz lead.