An angler targeting a Lee Valley water has produced one of the greatest hauls of perch ever recorded in the form of a trio of stripeys totalling more than 14lb in weight.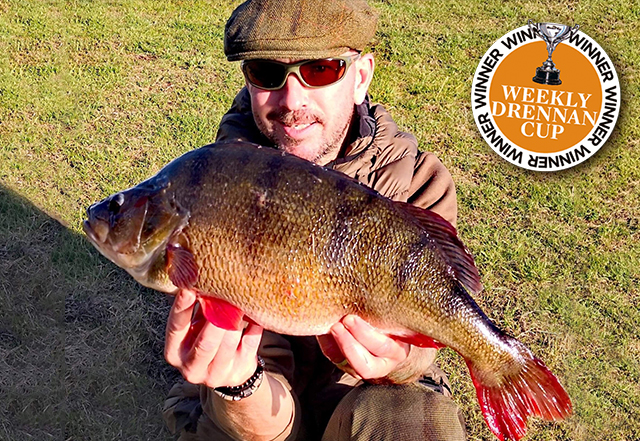 The phenomenal catch was made by local angler Matt Atkins who made use of feeder-fished lobworm tactics to tempt specimens of 4lb 1oz, 4lb 10oz and 5lb 6oz to the net – in what he described as 'the fishing session of a lifetime.'
The 41-year-old's determination in catching a new personal best paid off in spades when he discovered the perch's patrol route on his chosen water, but little did he know he was about to enter the record books with the capture of three huge sergeants – of which the largest is now the biggest recorded perch of the season so far.
Speaking to Angling Times, an elated Matt described his session. He said: "I'm absolutely over the moon. The five pounder is a new personal best and the catch of a lifetime – probably equal to catching a 3lb roach!
"I had fished this location last year but could only catch a 2lb perch but once I found their patrol route this year, bites started to come thick and fast."
Targeting an area of thick weed, Matt enticed his quarry by used a running feeder rig which was loaded with chopped worm and dead maggots.
On the business end was a section of lobworm mounted on a big hook attached to a 6lb fluorocarbon hooklink.
"In the morning I caught the two 4lb fish and I was already over the moon with this result," Matt added. Later that day I received another take and I knew from the off it was a much bigger fish. The classic headshakes followed and I had to play it hard to steer it away from the dense weedbed. The moment it went over the net cord was one of sheer relief – it really was the fish of a lifetime."