Drennan employee Ian Brooker spent an afternoon just before the close season roving the banks of the River Loddon in search of chub.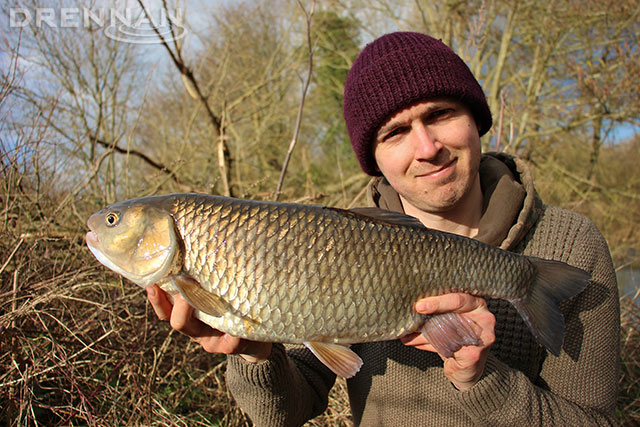 "As soon as I got to the river I grabbed my ball of cheese paste and went for a wander, baiting half a dozen swims with a few small lumps of paste along the way," he explained.
"The plan was to fish each swim for no more than 20 minutes, with the hope of nicking a quick bite. I managed six chub that afternoon with the biggest going 6lb 12oz, which bizarrely leapt out of the water like a salmon when I hooked it!"
Ian opted for a Series 7 12ft 1.5 Avon/Quiver rod with a 1oz Slow Taper Feeder Tip and 8lb Feeder & Method Mono fished on a running paternoster direct to a size 10 Kamasan Barbel Maxx hook. Leaving the tag end long enabled him to thread a leger stop, which he moulded the paste around.