Drennan's Ian Brooker had a successful session on the River Loddon recently targeting chub.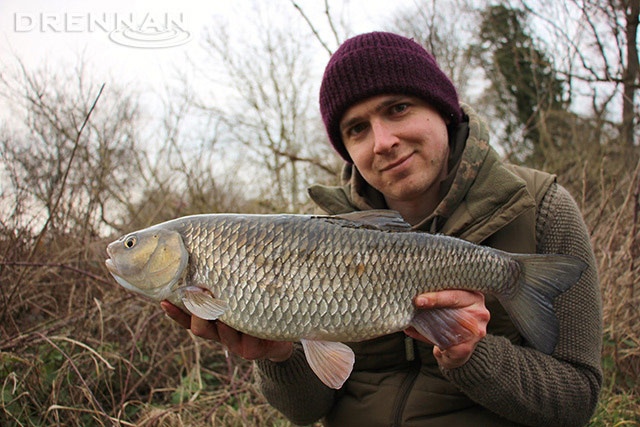 "It was the first time I'd fished the river this season and really wanted to catch on the float so I started off by spraying red maggots to a long far bank glide upstream of an over-hanging tree. I had the first fish on my third run down after feeding for 30 minutes, and over the next couple hours, I added another five with the best weighing over 5lb."
Ian caught all of his fish in the morning using a 14ft MatchPro float rod, a Loafer float and a 3lb Supplex hooklength tied to a size 16 Super Spade hook.
Just after lunch, the wind strength increased and made float control almost impossible for Ian so he swapped over to the quivertip. Using the lightest glass tip he could get away with Ian managed to land another four fish up to 6lb 5oz from the swim, link legering small pieces of cheese paste.