Drennan's Ian Brooker managed to land this impressive barbel on the float recently from the River Loddon.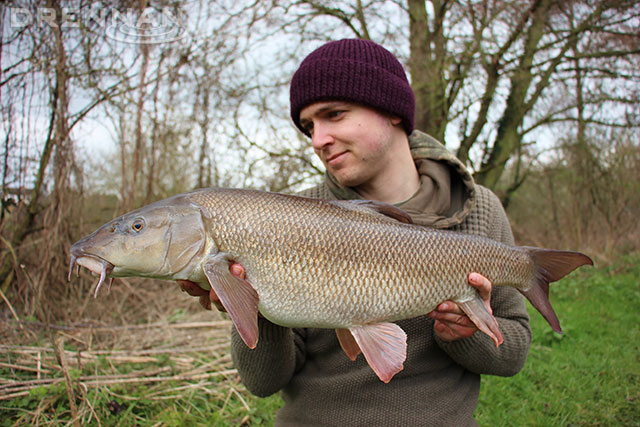 As it had been a cold night and with snow flurries and hail showers on the drive to the river I decided to feed the chosen swim for a little longer than normal. After 45 minutes of feeding, I began my first trot. After a couple of runs down through the swim, I hooked a very powerful fish that charged upstream and buried itself in snag before the hook pulled.
I poured a tea from my flask and fed the swim for another 10 minutes then next run down hooked into another big fish. For the next 10 minutes, I couldn't move it off the bottom as it charged around the swim, with only a 3lb Supplex hooklength I couldn't apply too much pressure. Patience finally won and after further 10 minutes, I managed to eventually squeeze it into the net. It went 11lb exactly and was caught on my favourite float rod, a 14ft Matchpro. Unfortunately, the session went downhill slightly after that, as I lost a few fish over next couple of hours before the swim completely died.