Those who have gone out specifically targeting eels have also had success this week – as proven by former Drennan Cup champion Len Arbery who caught a 6lb specimen.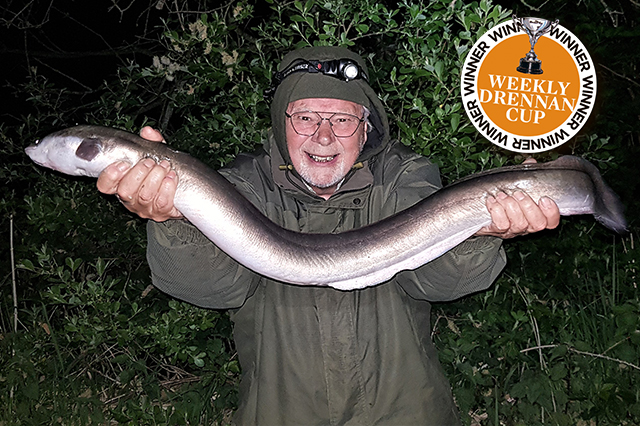 Choosing to fish short sessions Len and son Tony took multiple 4lb-plus eels with the 6lb fish being the pick of the bunch.
Len told Angling Times: "The six-pounder thought so hard I suspected at first that it was one of the waters rare big carp. It continued to be a handful on the bank too but swum off strong following a few pictures – it was certainly much livelier after the event than its captor!"
Lens tackle for the eels consisted of a pair of rods frequently used at Redmire Pool in the 1970's by his late lifelong-friend, Bill Quinlan. These were 11ft fibreglass, original Jack Hilton Carp Rods. He coupled these rods with Drennan bait-runner reels loaded with new 10lb ESP Syncro XT, and Kryston original Quicksilver braid hooklinks. The 6lb eel took a dead bait mounted on a size 4 Cryogen Gripper hook.