Theres certainly been no shortage of big tench reported over recent weeks, but none larger than this 12lb 8oz beauty, landed by Lee Snow.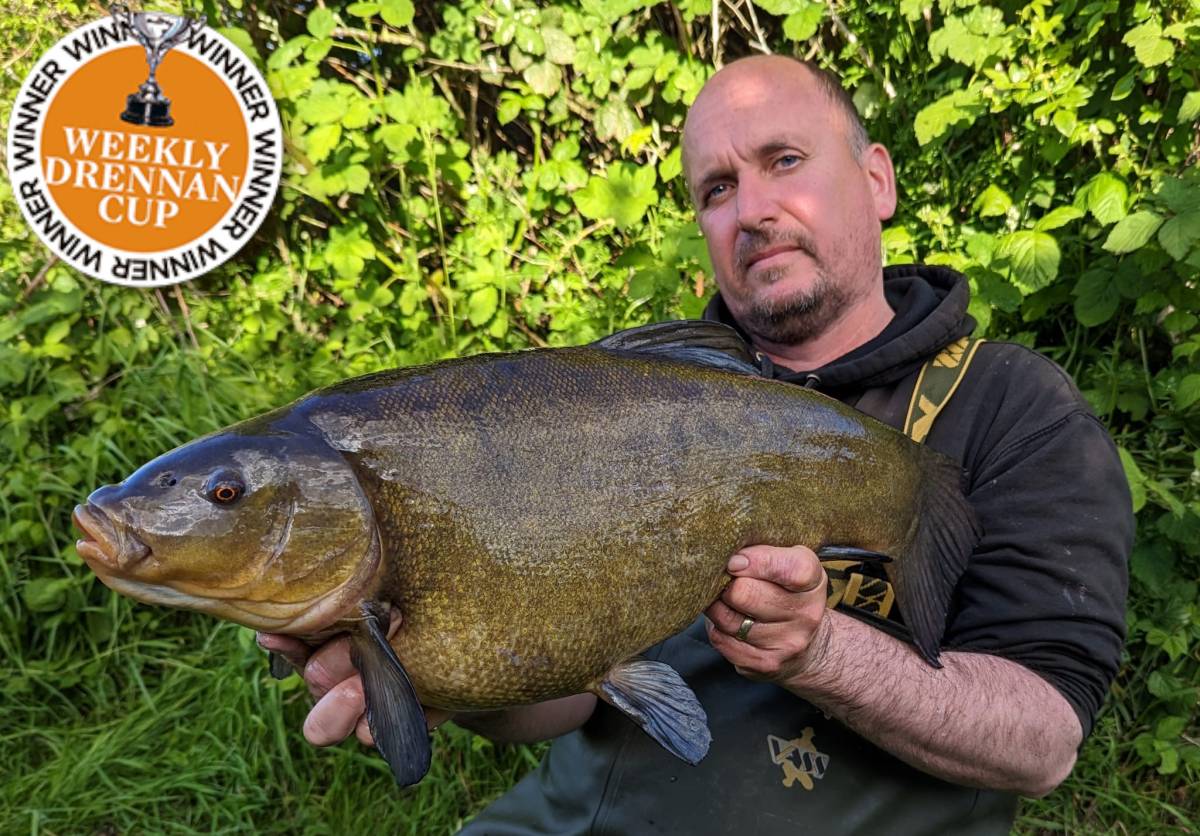 He was fishing a large southern gravel pit and spent two hours waking the lake prior to tackling up, looking for fish rolling. Eventually, he found a few, and set up helicopter rigs with worm hookbaits, which he fished to spots around 60 yards out where he'd fed chopped worms, casters and hemp.
The first day and night of his trip were uneventful, but at 9am the next morning, Lee had a slow take and hooked a fish that found a weedbed right away. But he eased it free, after which the fish gave a steady fight before reaching the margins, when it burst into life. Finally, the fish was slipped into the net, and when Lee peered into the mesh, he stood in disbelief. The huge tench was weighed and photographed by two other anglers and beat Lee's previous best by 1lb 10oz. In addition, Lee added a perch weighing bang-on 4lb, making the session even more memorable.
Well done Lee!