An evening session on the River Thames in search of multiple species resulted in the capture of this incredible 5lb 1oz perch for Kiran Nathan.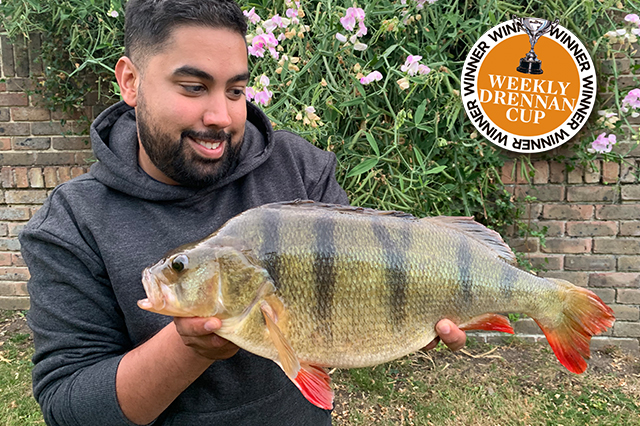 The London-based angler targeted the river with multiple rods and presentations with the hope of catching either perch, carp or zander, but couldn't believe his luck when the stripey of a lifetime filled his landing net.
He told Angling Times: "I was convinced it was a pike as it started to take line off the clutch.
"Within a couple of seconds it surfaced and I saw the bright red fins and knew it was a perch."
The astonishing fish fell to a live-baited dace on a single size 4 hook tied to 15lb fluorocarbon.
Kiran also caught his other target species during the same session netting a zander of 6lb and a beautiful 16lb linear.