The biggest eel of the season has been banked from a Lea Valley Pit in the form of an 8lb 4oz monster.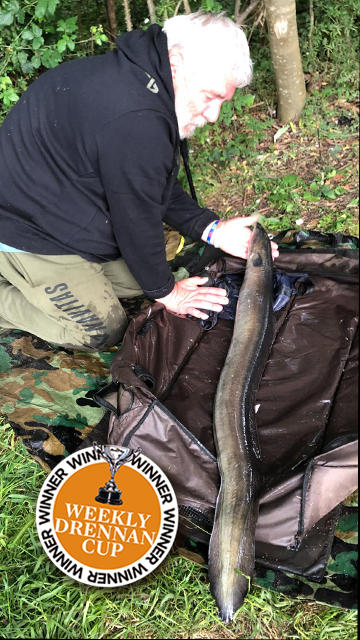 It was landed by Cheshunt-based specimen hunter Kim George Whiley during a tench-fishing session and completely obliterated his previous personal best of 6lb 8oz.
He told Angling Times: "We measured her length at 45 inches and the girth at 10.75 inches – she was in superb condition too.
"I've now been an angler for the best part of 60 years and been very fortunate to catch specimens of most freshwater species, but this eel tops the lot for me!"
Kim fished chopped lobworm hookbaits over a bed of casters to tempt the big eel into a feed.