Some anglers don't think bait colour makes much difference to your catches, whilst for others, it plays a vital role in their angling but on a recent rudd session, colours made all the different for Kevin Sanders as he found that yellow pop-ups were pivotal to his success.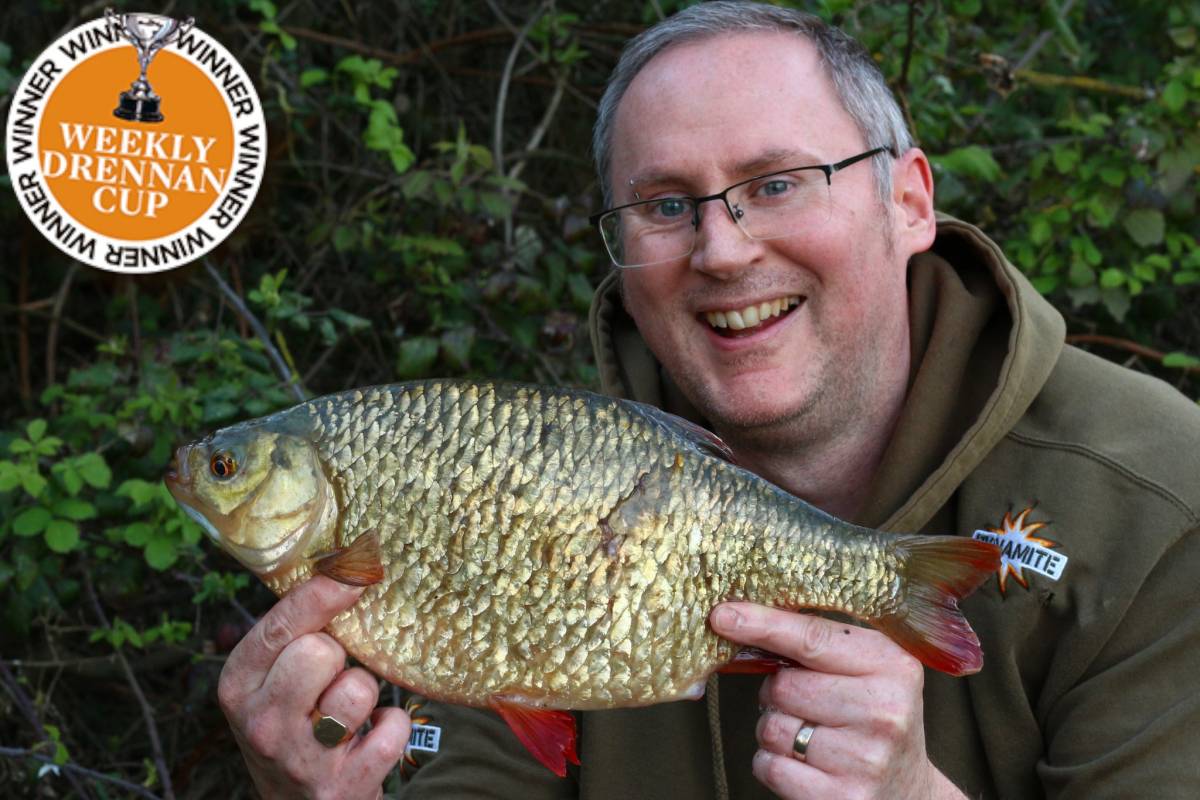 The Cambridgeshire angler has just had a superb haul from a pit in his home county, topped by a 3lb PB landed alongside eight other two-pounders. Method Feeder tactics were key to his success, using two rods and loading his feeders with a mixture of 2mm and 4mm pellets.
Kevin kicked off the session using a yellow pop-up on one rod and a white one on the other, both from the Dynamite Baits Hit 'n' Run range, and fed a few 12mm boilies over the top each cast.
It wasn't long before he was into fish but found that they all fell to his yellow baits – the white pop-up wasn't getting a touch. So, he switched over to 'yellows' on both rods and within minutes landed a 2lb 5oz rudd.
At the end of a cracking session, where a few tench, bream, and even a carp muscled in on the action, he had a bite from the fish he was really after. He knew it was a rudd from the way it was fighting, with the fish feeling much heavier than the others. At 3lb exactly, it's a well-deserved reward after years targeting the species.
Well done Kevin!