A Maggot hookbait dipped in a strawberry liquid proved too irresistible for this sublime 3lb 3oz roach for all-round angler Kevin Sanders.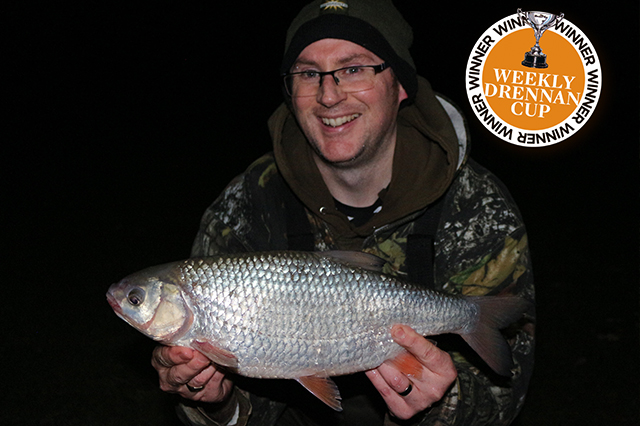 The 42-year-old from Cambridge was in the middle of packing away his kit when his rod signalled a take just as dusk fell.
Kevin told Angling Times: "I had enjoyed a day of catching small perch and roach to over a pound on a Norfolk Lake when this beauty took the bait.
"I was fishing a maggot feeder helicopter style which I part-filled with Dynamite Baits XL liquid strawberry for high attraction."
To try and winkle-out a bigger fish Kevin switched his hook pattern to a size 10 wide gape feeder, which proved effective move late on in the session.
"I threaded a buoyant maggot on the shank and two lives on the hook," he added.
"I also dipped my hookbait in the strawberry liquid for even more attraction and it seemed to work.
"I could tell it was a good fish from the off but only saw how good when I netted it and turned on my head torch.
"At 3lb 3oz it was a new pb – I'm still smiling now!"