Dean Barlow claims victory on the Carr Mill Dam Kevin O'Hanlon memorial match, here is his rundown of the day.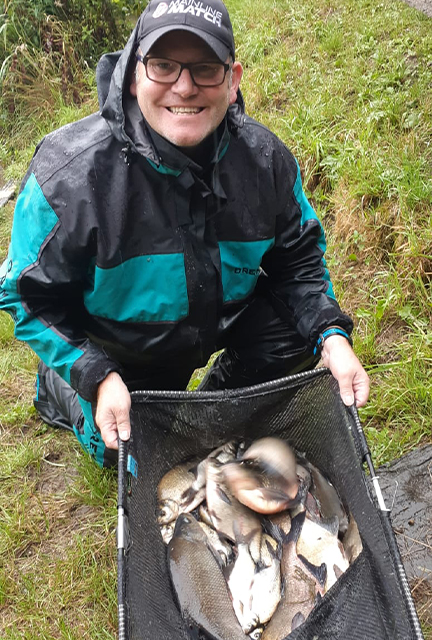 A net of Carr Mill Dam Bream and Skimmers for Dean 
Carr Mill Dam today for the 110 pegger Kevin O'Hanlon memorial match, also a chance to fish the venue before the SONUBAITS Feedermasters Superleague on Sunday.
Drew the best beg in the northwest… peg 42 on the famous arches!! It was either going to be feast or famine. They say it's better to be lucky than good… well today i was lucky!!
Had a great day catching bream and skimmers of all sizes, best hookbait was 3 maggots feeding finely chopped worms and the odd maggot through the feeder, which was cast to the arches. I ended up with 31lb 10oz to win the match and the coveted trophy, absolutely over the moon! Massive thanks to Shaun Fletcher for the advice on where to chuck.
Gear today was..
12ft Acolyte Plus
4012 TDR
0.10 Pulse 8 braid
4 Square Drennan Cage feeder
Size 14 Prototype hook
0.15 Supplex Fluorocarbon Hooklength
Groundbait was the new Mainline Match Sweet
Marine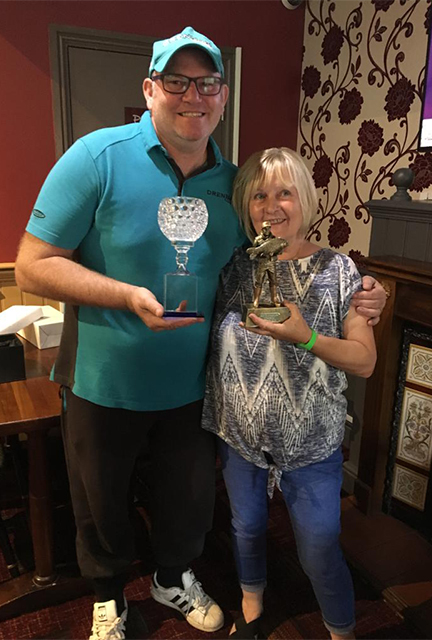 Dean proudly receiving the trophies from Cathy
The match raised £1140, £570 of which was for an Asbestos awareness charity which was the choice of the club. As the match winner I also got the choice to name where I wanted the money to go, I chose to give the money to the England disabled team fund.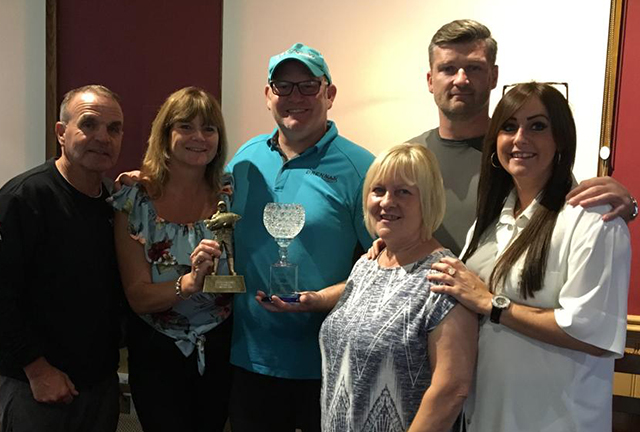 Kevin O'Hanlons family and Dean