The River Trent is no stranger to big barbel and is the river of choice for many anglers. It normally produces its bigger fish during the winter period, whilst the fish start to bulk up ahead of their spring spawn, however Ken Hunt's latest capture certainly changed that when he banked the first report 20lb specimen of the season, a fish that could be a record breaker come the winter.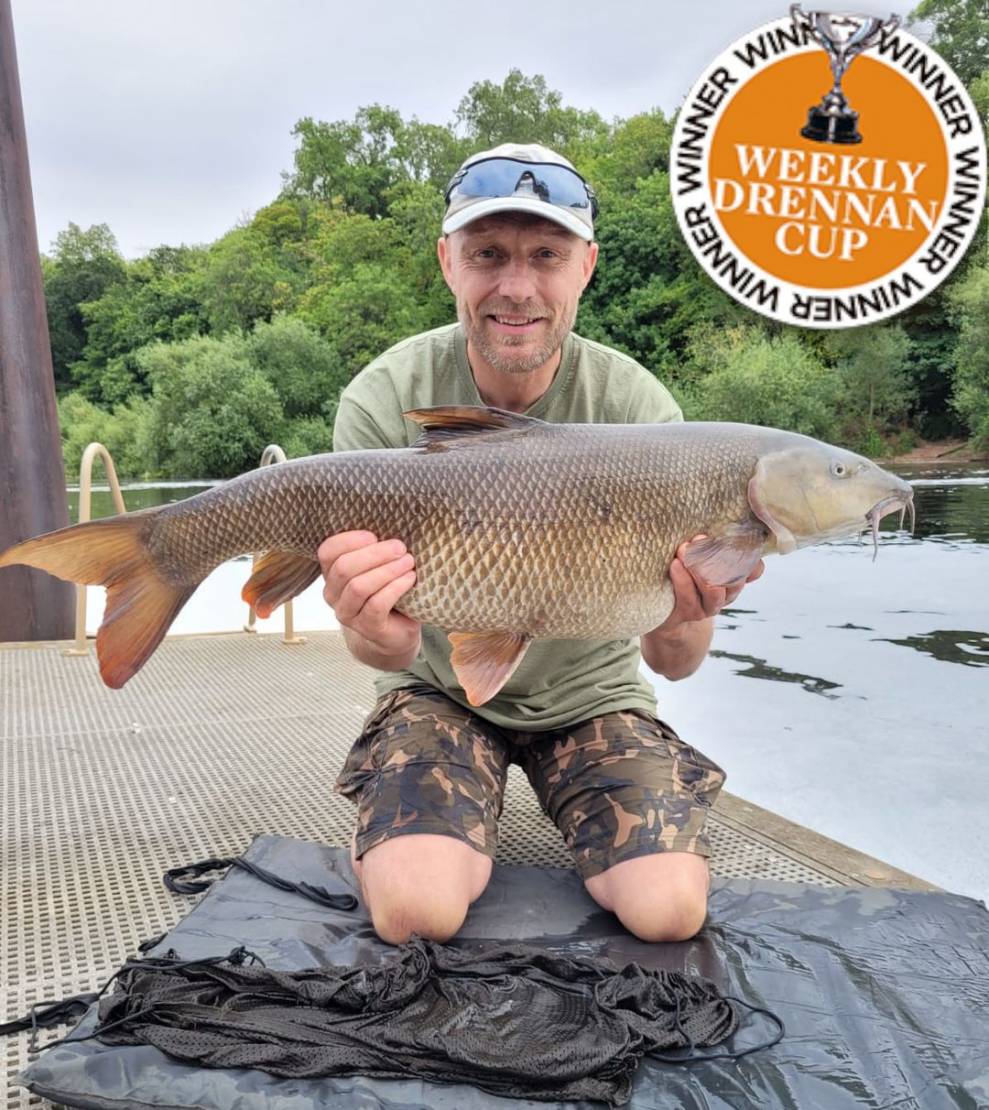 The 56-year-old plumber from Tyne and Wear tempted his massive new pb from the Gunthorpe Weir stretch during a two-day session with his mate Carl. He chose to roll large chunks of meat to tempt the big barbel, and had already landed several other smaller barbel before he latched into the 20-pounder.
Ken said "I was freelining with 15lb line through to a size 6 hook, with just a couple of split shot to help keep the bait down, trundling along the bottom. When I got the bite and struck, it went absolutely solid, and I could tell instantly it was a really big fish by the way it just held station and bored its way along the bottom. Trying to get it across the strong flow took some effort, as I had to play it quite strongly because of the snags in the stretch, but we had it in the net within five minutes."
Well done Ken!