Specimen perch-hunter Ken Brown used livebaits to good effect on a Hertfordshire water to tempt this 4lb 7oz beauty to the net.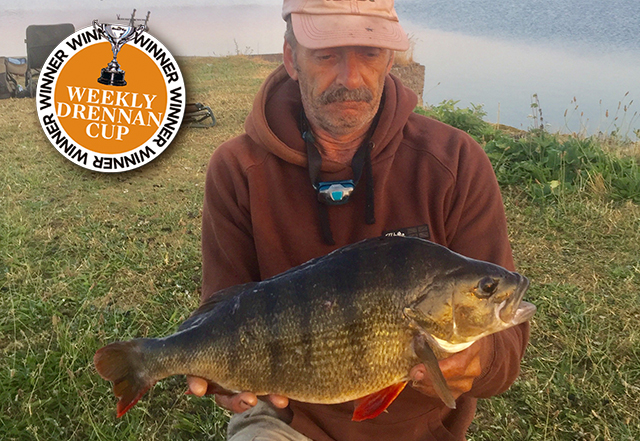 After noticing a number of perch and pike chasing fry in front of him the 56-year-old cast out a small roach in hope of a bite – of which he didn't have to wait long to receive.
He told Angling Times: "I caught a couple of small perch at the beginning then all of a sudden the big one struck. I knew it was a much bigger perch by the classic head shakes on the end of the rod."
Ken's stripey fell to a roach livebait fished on a mini sunken polyball rig incorporating a John Roberts boom, six-inch trace and a size 2 Kamasan hook.