Specimen tench fishing has shown no signs of slowing down this week after two 12lb-plus fish are reported to the Angling Times newsdesk.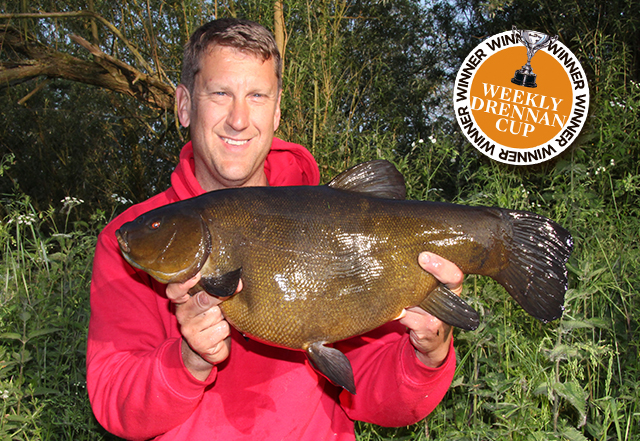 Angling Direct-backed Justin Grapes hooked into the larger of the two in the form of this 12lb 12oz beauty, taken during a four-day trip to Norfolk's Bawburgh Fisheries.
It is the second largest tench caught this season and was part of a 14 fish haul for Justin – which included four eight pounders, three nine pounders and a bonus 26lb 12oz common carp.
He told Angling Times: "I had been working solidly for two and a half weeks and only managed to get out for one fishing trip in that time.
"During this session however I had a 10lb 5oz tench, so I was itching to get back and have another go.
"I planned four days at Bawburgh and pinned my chances on the Lodge Farm Lake, but by Sunday morning I'd not had a bite and decided to move to Colney Lake."
This was a decision that proved fruitful as Justin managed to find a fishable spot amongst weed nearly seven wraps from the bank, to which he baited lightly with a mixture of maggots, casters and chopped worm.
"Almost straight away I started to catch tench," he added.
"At midnight my rod was off again and this huge fish came to the surface and wallowed around before being netted.
"I rang my good friend Darryn who drove down to take pics and witness the fish.
"My previous personal best was 11lb 6oz so I'm over the moon to have demolished it with this 12lb 12oz specimen."
Justin used a chopped worm kebab rig fished in conjunction with a Korum Heli Kit and a Kamasan Black Cap feeder filled with chopped worm and soil.