"I was stunned, The fish looked huge, and turned out to be the new British Record crucian"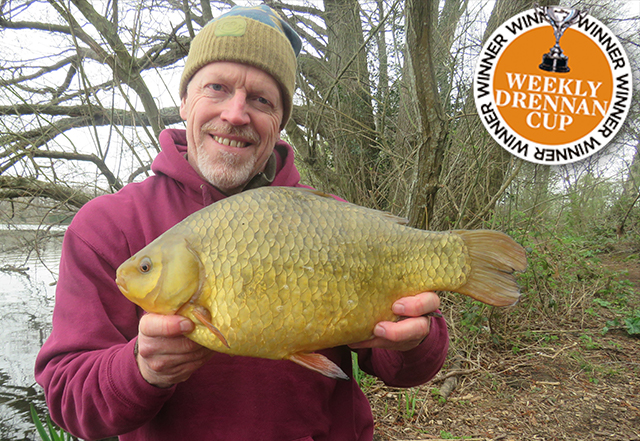 New British Record crucian, weighing a staggering 4lb 14oz set the angling world alight earlier this season, after being landed by southern specialist angler, Julian Barnes.
It tops a crazy few years for the species, with two fish of 4lb 11oz being banked last season, however its Julian's fish takes the species to new heights.
Targeting a Sussex stillwater, he had spent the last three springs searching for a monster and was rewarded on an unseasonably cold day. In the same session, he also landed fish of 4lb 6oz and 4lb 3oz, alongside several tench.
"I was stunned, The fish looked huge! so much bigger than the others I'd caught. My fishing partner and the other three people there to witness it were so excited so see such an incredible fish.
"Spring is a great time to target crucians, as they're at their top weights. With the lockdown restrictions easing, I was able to visit my Surrey lake, and although the conditions weren't great, with very cold nights, I felt the day temperatures were warm enough to encourage them to feed."
After arriving in the evening and finding a fancied swim free, Julian set up, ready for a start at first light.
"I introduced five spombs of hemp and caster to a small feature 40-yards out and opted for method feeder tactics, with fake caster hook baits and groundbait round the feeder, I recast these hourly to keep the swim topped up with my special groundbait mix. My first bite came at midday, and was a stunning crucian at 4lb 6oz, which was followed by another at 4lb 3oz. Two 'fours' in a day is dreamland stuff, but the next day took things to another level. Starting at dawn again, the next bite was at 10:30am, and turned out to be the incredible, new British Record crucian. I've started the process of submitting a claim with the BRFC and will be keeping my fingers crossed that all goes to plan!"