The river season couldn't have ended any better for Julian Barnes when a last-ditched trip to the River Trent produced eight barbel – topped by this 16lb 8oz beauty.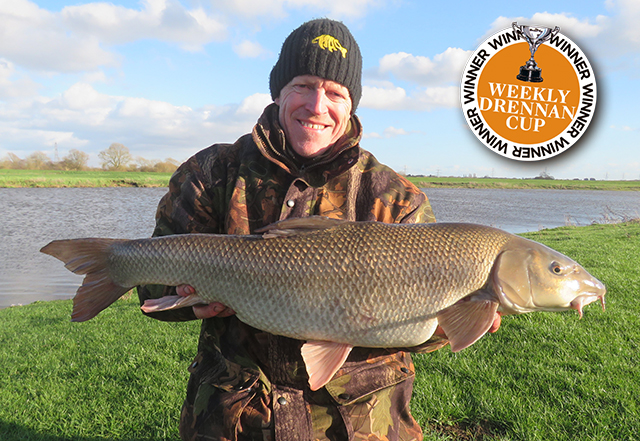 The Free Spirit and Ridgemonkey-backed angler braved 45mph winds, sleet and snow to fish a 48-hour session on a tidal stretch of the waterway and banked his season's target barbel on the last day of the trip.
He said: "What a great decision it was to stay as I had barbel of 10lb 7oz and a 12lb 12oz in the driving rain, an 11lb 9oz barbel in the snow, five singles and this magnificent fish on my last day at 16lb 8oz."
All fish were caught on Madbaits18mm Pandemic boilies fished over a bed of red maggots.