"When the fish rolled in front of me during the battle, I knew it was a very special fish indeed.."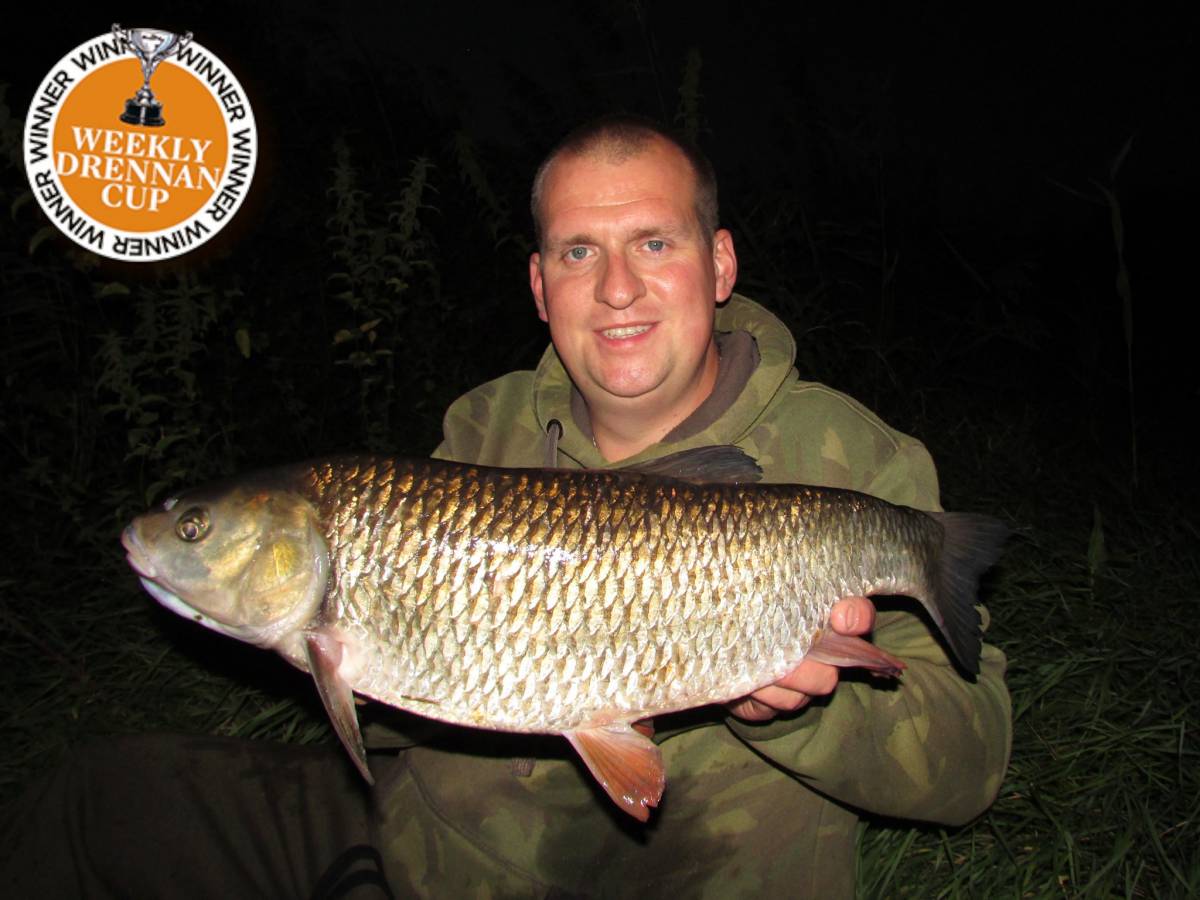 Joe Royffe decided to return for an evening session after work on the River Great Ouse and certainly continued his recent run of success when he landed this lovely 7lb 11oz chub.
Joe told us "I arrived at my chosen stretch just after 5pm, and wasted no time lightly baiting a few of the swims that I'd learned from previous sessions, were likely to hold chub.
The first few areas that I dropped into proved fruitless, but it was around 7pm that I had a small chub that I estimated to be around the 3lb mark. But it wasn't until having moved a few more times just after dark, when I received a few rather gentle but positive, series of taps and plucks on the line before connecting with a chub that felt much heavier.
Positioning myself at the top of the bank, with the water level having dropped around 18 inches or so from normal summer levels, upon striking, all hell broke loose, and a bit of jungle warfare ensued, as I quickly scrambled my way down the bank in the dark whilst the chub put up an incredible scrap in a bid to get under the nearside snags and in and amongst the streamer weed in its' bid for freedom.
When the fish rolled in front of me during the battle, I knew it was a very special fish indeed, by the sheer width across its back and the broadness of its features, coupled with it's big, thick and characteristic white lips. As ever, it was a rather heart in mouth type feeling with every lunge that it made, as I knew that I was connected with possibly one of the largest chub in the stretch, it was a real dogged fight from start to finish with the fish thrashing around in the water and creating lots of commotion and moving lots of water everytime it surfaced throughout the battle. Fortunately I was able to land the fish on the first attempt, and cannot describe the feeling of both the adrenaline rush and relief at the same time, as I drew it over the rim and into the safety of the net.
After resting the fish securely in the landing net for a few minutes, I then managed to scramble back up the bank with it, onto the waiting unhooking mat at the top of the swim, the fish was so well hooked that I needed to use foreceps to remove the hook. On the scales it registered a whopping 7lb 11oz, breaking my long standing personal best for the species by just an ounce, and from the Great Ouse as well. That made it feel all the more special and satisfying having put so much time and effort in on this particular river."