Hertfordshire-based angler Joe Royffe hooked the second of the two reported rudd with the capture of this 3lb 2oz fish (inset) taken from the River Cam.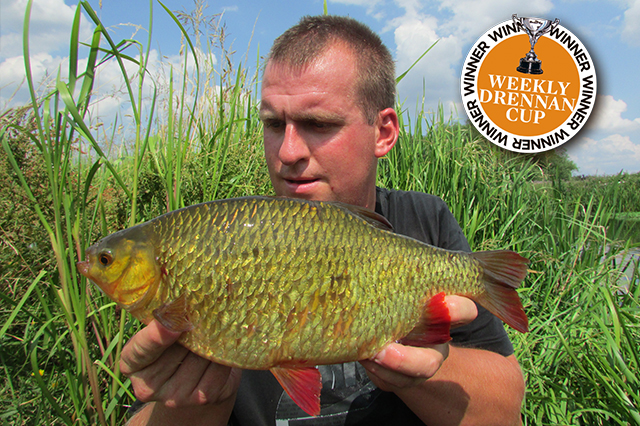 The delivery driver managed to bank a personal best 2lb 8oz fish from the waterway at the beginning of July but was determined to return to try and better his catch.
"I set off wandering downstream around a mile or so and eventually saw some decent rudd making bow waves as they swam through just below the surface," Joe said.
"I quickly set up my float rod with breadflake on the hook and cast into the river and almost immediately there a big swirl on the surface, quickly followed by a loud slurp as the first fish engulfed my floating piece of bread!"
Joe's new personal best was just one of seven 2lb-plus rudd he managed to catch in July.