The decision to switch target species midway through a day on the bank paid off handsomely for Jamie Cartwright when he slipped his net under this superb 5lb 2oz perch.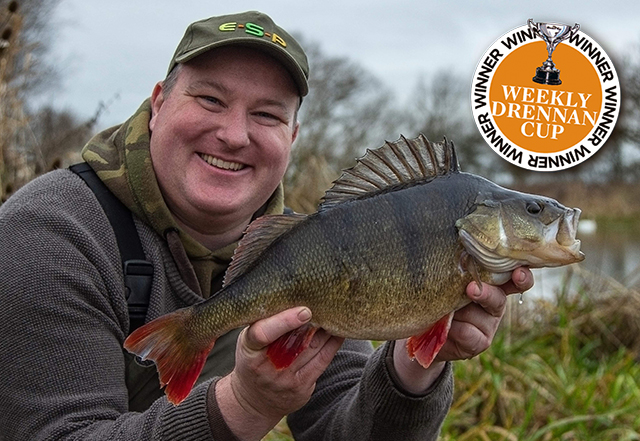 The 41-year-old began his session on a stretch of the Great Ouse targeting roach with trotted breadflake tactics, but after several hours without a bite, decided a change was on the cards.
Jamie, a member of the Northampton Specimen Group (NSG) said: "By lunchtime, I'd packed the float rod away, picked up the lure rod and set off in search of perch. Shortly after arriving in my second swim I had an aggressive take, and hooked into a heavy fish."
After initially thinking he was connected to a small pike, Jamie's opinion soon changed once he saw the fish 'flash' underwater at close range.
"I immediately thought that's the biggest perch I've ever seen! I bundled it into the net, then dampened and zeroed my sling before weighing it. The needle span straight round past my previous pb of 4lb 9oz… and kept going! Fortunately, good friend and fellow NSG member Ryan Hayden was fishing locally and he came straight over to witness the fish and take a few pics!"
Jamie ended his memorable day by banking two more perch weighing 2lb 6oz and 3lb 2oz. All the fish fell to Savage Gear 4play lures mounted on 7g jigheads, 8lb Drennan E-Sox Dropshot Fluorocarbon Leader and 10lb braided mainline.