A switch of swims during a recent trip to a middle stretch of the River Wye helped James Wainwright put the next monster pike in the back of the net. It weighed 30lb 4oz and fell to a paternostered eel deadbait cast into a snaggy area in the river.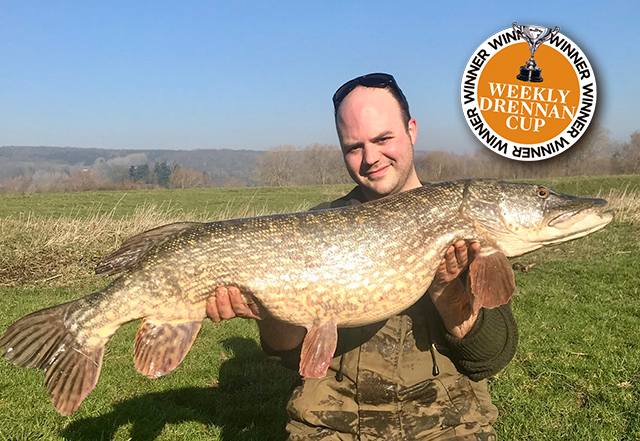 The 34-year-old from Leicester said: "A friend and I arrived at the river for 7am to be greeted with a frost and mist covering the entire river, but after not having a bite in the first swims we decided to move.
"This proved to be a good idea as at 11am I received my first take after spooking a big fish in the shallows when I arrived.
"I decided to fish just downstream near some marginal snags where I spooked this pike and 10 minutes later my paternostered eel bait was inhaled with gusto!
"After an epic 15 minute battle where it snagged me up on several occasions, she was finally in the net!"