A FLURRY of specimen crucian catches topped by an 8lb 2oz brace proves that there's still time to target a new personal best.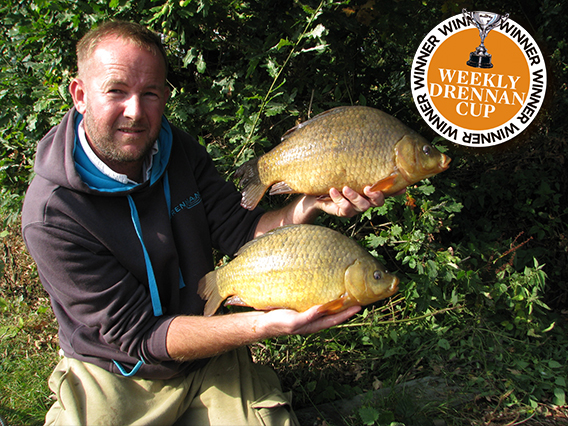 Mild air temperatures have kept many hopeful crucian anglers glued to the banks since the turn of October and as a result some truly remarkable catches have been made.
The largest crucian haul fell to Norfolk-based angler James Howes who endured a 300 mile-round trip to slip the net under fish of 4lb 2oz and 4lb during a magical day session on a southern Stillwater.
He said: "I'd just caught a new PB of 4lb 2oz (top fish) and while I was sorting the camera out the other rod was away with the four-pounder.
"The biggest crucian beat my previous PB by 10oz which was also caught from the same lake back in July."
James fished Method feeders with fake caster hookbaits over a bed of groundbait, dead maggots and micro pellets to catch both fish.