The reports of two colossal rudd weighing 3lb 2oz apiece proves that conditions are perfect for catching one of the country's favourite silverfish.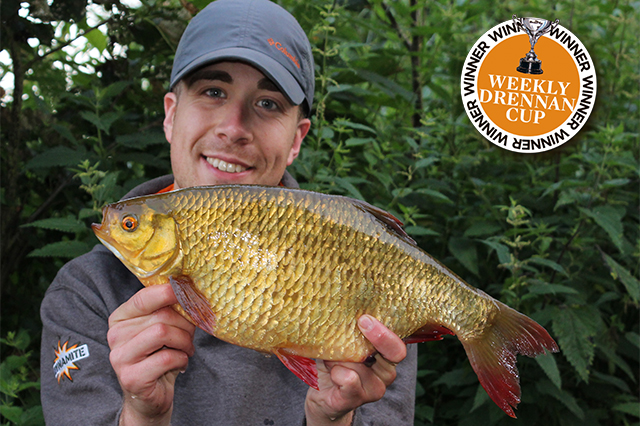 A large gravel pit in the North of England produced the first rudd in the brace and was expertly taken by specimen ace James Champkin.
The Angling Trust Campaigns Officer has been fishing the difficult venue on and off for the last few years with just a handful of smaller fish to show for his efforts – although his pursuit of a dream three pounder finally came to an end during his most recent outing.
He said: "The weed is absolutely savage in this water and the rudd are highly nomadic – only feeding in very short spells.
"Consequently the last two years have been particularly challenging, with me landing just a couple of two-pounders after an awful lot of effort each season.
"However, this summer I returned for another crack at it and on my first trip over the last couple of days I managed just two bites (one each night), resulting in the 3lb 2oz fish and another of 2lb 3oz."
James new personal best fell to a small pop-up boilie in conjunction with a feeder filled with a combination of Dynamite Bait's Zig Cloud mix and Silver X Roach groundbait.
This was fished over a bed of particles and broken Complex-T boilies.