Many thanks to Surrey-based angler Jack Pells for sending in this great photo of a fantastic perch, caught using Drennan Super Specialist hooks.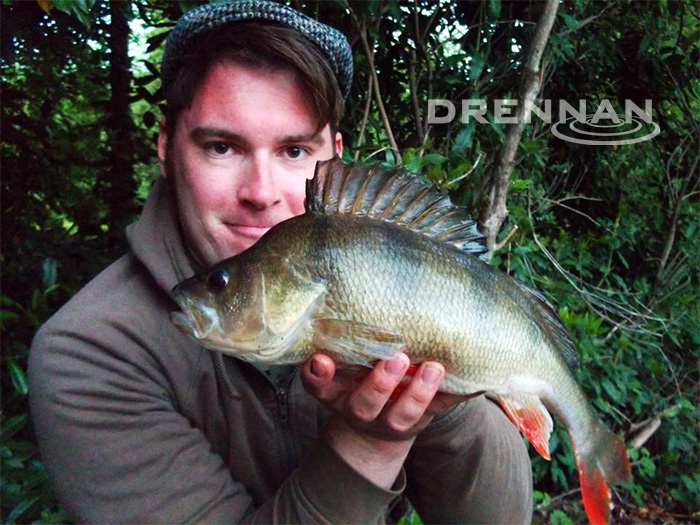 "I grabbed a couple of hours after work last night and managed another perch on the Drennan gear. I went with a tiny insert Crystal Waggler so I could pop in one of the glow sticks to stay on just into darkness. I used 4lb Double Strength line again and a size 16 Super Specialist hook.
I changed over from my 13ft match rod to my 11ft Red Range Carp Waggler so I could flick the bait tight under a overhanging bush right under the rod tip. It was the perfect tool to land the perch because it absorbs their head banging beautifully. You get such a great fight out of the fish on these rods and I can't rate them highly enough. A must have piece of kit and the perfect addition to my favourite centerpin!"
For more information on the Red Range Carp Waggler, click here.