Last week I fished Top Tackle's 5 day festival down in Brean Sands in Somerset. This included 4 carp rounds and a silver fish only round. The festival is run on 2x sections of 9 anglers each day.
Monday we went to Summer Hayes fisheries and I drew peg 3 on longs Match Lake. I had a good start fishing tight to the island tapping in 4mm pellets and fishing a 6mm banded pellet on the hook. I stayed on this line for 3 hours catching the odd fish whilst priming my left margin with pellets. I gave it a go down the margin and didn't look back! Hooking carp from 2-7lb, I finished the match weighing 120lb which just won the section with Dave Porter coming 2nd with 114lb.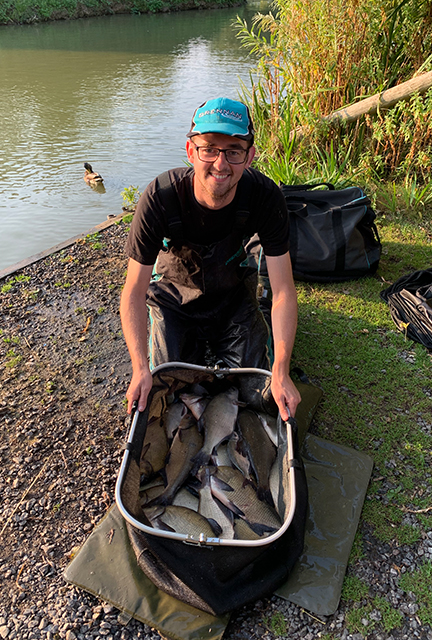 Tuesday saw us head to Shiplate Farm on the Main Lake for the silvers only round and drew peg 3. This peg is just off the end of an island and a great area for skimmers. I set up a 6 metre line where I fed little nuggets of groundbait. I also set up an 11 metre line where I fed big pots of groundbait as well as dead maggots. I had a steady 2 hours catching skimmers up to 12oz in the first 2 hours, whilst priming the short line. This slowly phased out and once I dropped on that 6 metre line that's when I started hooking better stamp fish. I finished the match weighing 55lb of skimmers which got me the all-important 1st in the section.
Wednesday we were still at Shiplate Farm but the match was over Hawthorns & West Pool which are both canal/snake style lakes. I drew peg 3 on west pool which is the slightly narrower side of the lake. I had a few early fish right over on the banded pellet tapping in 4mm's again which put a few fish in the net. But this line was a nightmare for foul hooking carp so a quick change shallowing up put a few bonus fish to 7lb in the net. I finished with 67lb which put me 2nd in the section behind Wayne Gray who had 96lb and smashed the section.
Thursday we was at Avalon Fishery which is a fishery that you normally catch on rod & line as the island is 30 metres away and out of reach with a pole. I started on the bomb for a really slow start whilst I pinged 8mm pellet over the top in hope a few fish would come up in the water. After an hour of feeding a few fish started to swirl at the pellets being pinged to the island and it was time to pick up the pellet waggler rod! I had a bite first cast which was a nice 9lb carp. This was followed by another 2 carp and then I couldn't get a bite! But the frustrating thing was there were still carp taking the loose fed! I shallowed up which didn't result in any further bites! A quick change to 5-6 dead maggots in the band (which falls through the water so much slower) was all it took to finally get a nice run of carp to end the match with 70lb and the section win!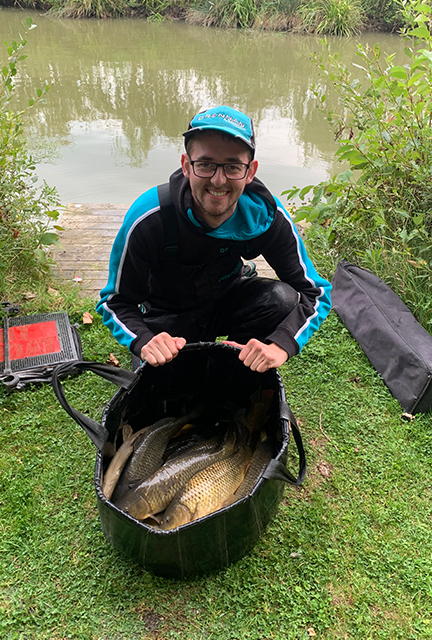 Friday was the last day and we was back at shiplate farm fishery split over Hawthorns & West Pool again. I drew peg 9 on Hawthorn which is right in the middle on the lake. I had a go fishing shallow as there were a few fishing milling around on the surface but this only resulted in 2 fish. A look down the edge 30 minutes into the match tapping in micro pellets and fishing a 6mm pellet on the hook gave me a good start hooking a couple of carp as well as a few skimmers to start the match off. After feeding a little heavier I started to hook better carp and I finished up with 16 carp and 18lb of skimmers for a total weight of 144lb which was enough to win the section.
My 4 section wins and a 2nd was enough to win the festival with a total of 6 points out of a maximum 5 points!