Young gun Jack Griffiths fished the Top Tackle's 5 day festival last week and won with a fantastic 6 points out of a possible 5!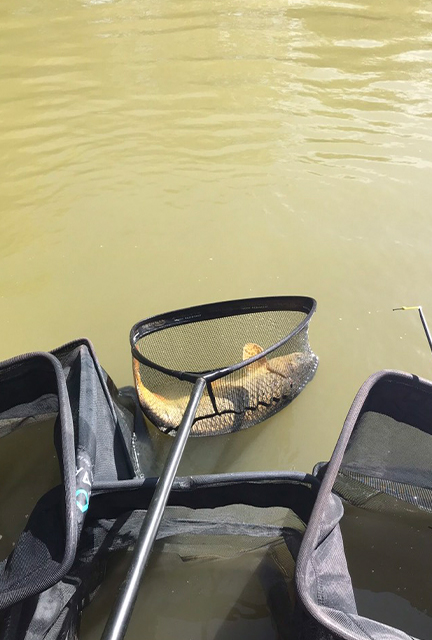 Jack encountered some units during his festival 
Jack reports back from a successful festival…
Last week I had a brilliant weeks fishing in Somerset fishing a festival set-up by my local tackle shop, Top Tackle in Oxford. Over the 5 days we fished 2 great venues which were Avalon Fishery on the first day & then Shiplate Farm Fishery for the remaining 4. The weeks fishing is based on 2 sections of 8 anglers each day.
Day 1: I drew peg 6 at Avalon fishery and set up a feeder and a pellet waggler to cast to the island as it was a comfortable 30 meters away. I managed 26 carp on the pellet waggler and 5 on the feeder to weigh 170lb of carp which won the section.
Day 2: (Silvers only match) I drew peg 5 on the main lake (Shiplate Farm). I fished the long pole and short pole with ground bait and maggots to weigh 46lb of roach and skimmers to win the section.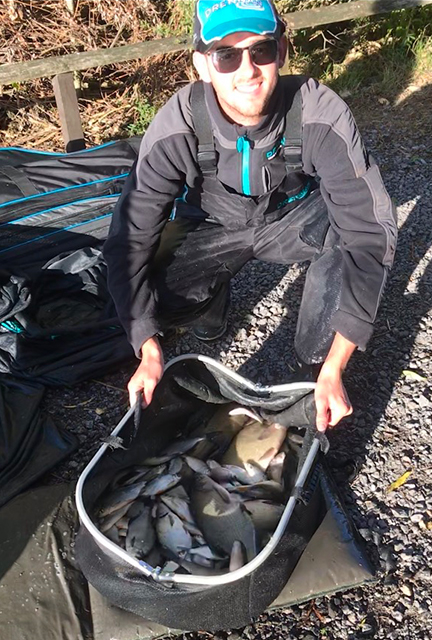 Jack showing his versatile skill base with a fantastic net of silverfish 
Day 3: I drew peg 5 on Hawthorns Lake. I set up a couple of shallow rigs to fish across to the far bank and an edge rig for later in the match. I caught steadily on the shallow line with pellets for most of the match to weigh 102lb of carp which was 2nd in the section.
Day 4: I was back on the same peg on Main Lake again (peg 5). The only difference to the last match on this lake is that carp do count in today's match. I pretty much kept it simple and fished for skimmers for the first half of the match and then to target carp later on down the edges and it paid off. I had 39lb of skimmers and 77lb of carp all on the pole to win the section and a very enjoyable day.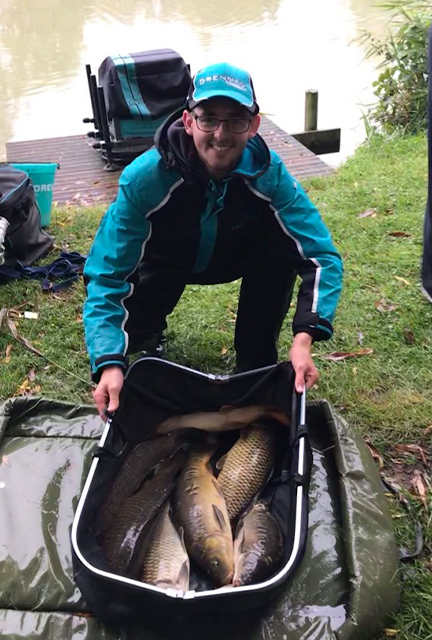 Quality fish comes with fish care that both fisheries displayed very well
Day 5: I drew end peg 15 on West Pool Lake. I caught shallow down the middle and tight across a little later in the match mostly on pellets to weigh 151lb to also win the section.
Overall I managed to end up with 4 section wins and a 2nd, which was just enough to beat Thomas Need for the top spot.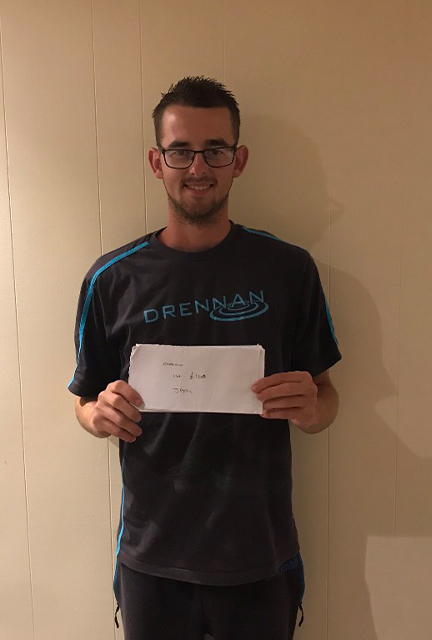 Jack with his festival winnings 
Top 4 Overall:
1st Jack Griffiths
2nd Thomas Need
3rd Kevin Simpson
4th Chris Webb