A 14-year quest for a giant Chew Reservoir pike finally ended for Ivan Newton with the capture of this immense 36lb 12oz predator.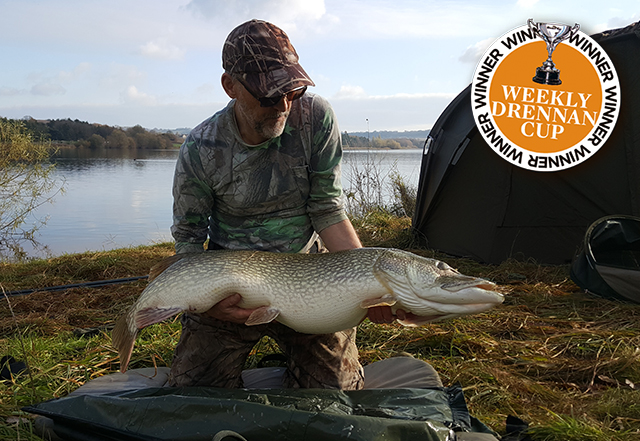 Fishing the famous Walley Bank with his grandson Josh, the 69-year-old had no idea he was about to battle the fish of his dreams when he legered a whole herring just yards from the shore.
Speaking to Angling Times, Ivan admitted to still being shocked over his catch of such a special fish.
He added: "Josh had just released a 3lb rainbow trout when my alarm sounded a few bleeps, and line began to peel from the reel.
"I picked up the rod and it was solid – I'd never felt anything like it.
"At first I thought it was a rock or some weed, but then it started to move – the sheer weight and power of the fish was incredible."
After a few minutes the frame of a huge predator appeared on the surface 20 yards out and the pair knew they'd hooked a monster, but the fight was not over yet…
"The pike almost drifted across the surface as if it didn't know it was hooked," Ivan added.
"As I edged the fish closer Josh questioned whether it would fit in the net – it was gigantic!
"Thankfully the huge pike was safely landed and I was left completely stunned by the experience.
"I was so over the moon with this catch.
"We wanted to dispel some of the rumours that Chew doesn't have the fish it once had anymore, and I think we did just that.
"I would also like to say a huge thanks to my grandson – without him it wouldn't have been possible."