All-round specialist angler Simon Ashton set his sights on landing a double figure bream from a new venue this Spring and succeeded on his very first session!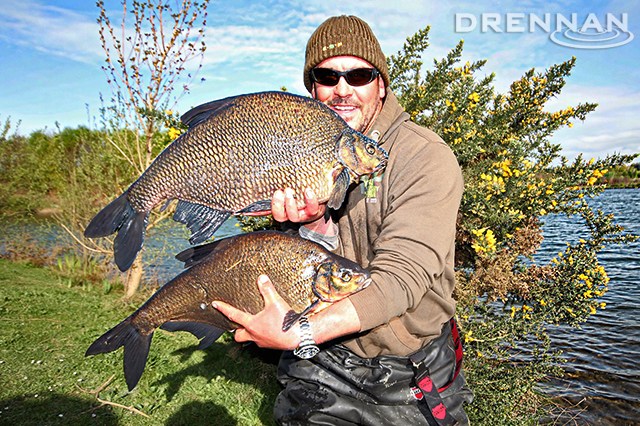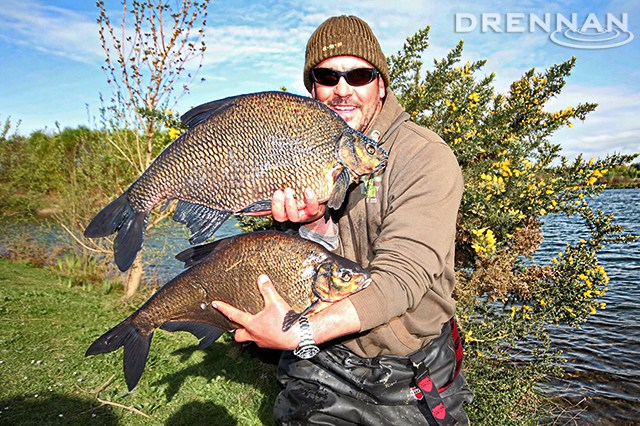 Here is Simon's account of the trip:
One of my angling resolutions for 2017 was to target some specimen bream with the hope of landing a new personal best along the way. The problem with living up in Durham from a specialist angler's perspective is that you have to travel and by that I mean 90 miles or a lot more in some cases,  so the right venue is a must.
With a new venue in mind, plans were made to do a recce trip. All I had to go by was a tip off from a friend that it had done a couple of bream upwards of 8-9lb in recent weeks. So, on Friday morning, I set off and headed south on the A1, van packed to the roof with the kit.
I opted to fish off the back of a cold easterly wind that was set for the duration of the session. I began by spending some time with the echo sounder to scope out the lake bed. I found a big change in depth, going from 26ft to 8ft quite rapidly. This sort of feature can never be overlooked when bream fishing, especially when the wind is blowing into it.
I set up on the point swim leading into a large shallow bay. After a few casts with a 3oz lead, I clipped up at 45 yards just at the bottom of the shelf. The whole area was relatively clear with some lovely clean gravel. Presentation is always paramount, so if you can find clear spots like these, fish on them.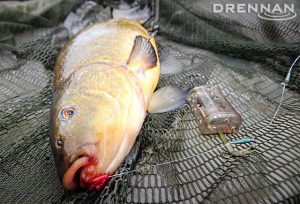 Three 70g Oval Blockend feeders were soon clipped up along the drop-off, tying a small piece of ESP Marker Gum to each to mark the exact spot to clip back up to. I've done quite well over the last few years using simple helicopter rigs, so that was what I stuck to.
A decent bed of bait would be needed to hold any shoal of bream for a long period of time. I introduced four pints of casters, hemp and dead red maggots which were mixed into half a bucket of Sonubaits Hemp and Hali Crush.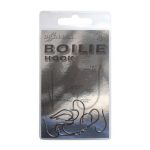 With the bivvy set up and area baited, all I needed to do was attach the 10lb ESP Soft Ghost Fluorocarbon hook links a with either a hair-rigged lobworm or artificial Buoyant Maggots. My hook pattern of choice for these short hook links are the ever faithful Boilie Hooks in either a 10 or 12. In the feeders, I fed chopped worms with the soil from the bag they came in and red maggots flavoured in Sonubaits Krill liquid.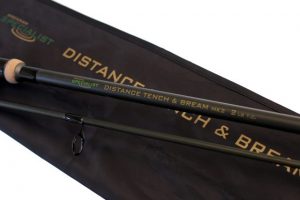 As dusk approached, I received a couple of line bites, the telltale sign a shoal of bream had moved into the area. No sooner had I sat back down, the alarm kicked into life, there was no mistaking this from a line bite. The 2lb Specialist Distance Tench and Bream rod bent into a healthy curve and from the outset, I knew it wasn't a bream. After a short spirited fight, a nice roach/bream hybrid of about 3lb was netted and released. Hoping there was also a few bream in the area, I immediately recast back on the spot.
Midnight passed without any interest apart from a fox calling in the distance. Then suddenly at 3am the left-hand rod burst into life, the bobbin fell to the ground and this time it was definitely a bream. Slowly but surely I coaxed the fish back to the net, then out of the blue, my middle rod ripped off! All I could do was lift into it and engage the baitrunner before putting the rod back down onto the rest and pray it would stay on until I'd dealt with the first fish. A big black bream surfaced just in front of me and was slowly guided into the waiting net. With the first fish landed I picked up the second and amazingly, it was still on and this one felt much heavier.  Hoping it would be the double I had come for, I took my time and inched it back to the bank and straight into the net.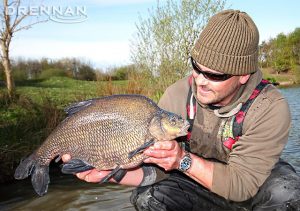 The first one was a female at 7lb 14oz and the other a male, but considerably bigger at 10lb 2oz. Job done! What a result for the first attempt on a lake I knew very little about. I honestly couldn't believe my luck.
At first light, I baited up with 2 pints of fresh caster and red maggots. Then no less than 10 minutes later another brace of bream was landed, this time slightly smaller, both being around 8lb. Four tench to 6lb then followed shortly after. The worm rigs totally out fishing the artificial maggots, which shows just how effective they can be at this time of year.
At 11am, the sun was high in the sky, resulting in the sport coming to an abrupt halt but I couldn't complain having already landed my target fish.