Steve Rowley was rewarded with this fine 35lb 8oz pike during a recent trip to a tough Southern gravel pit.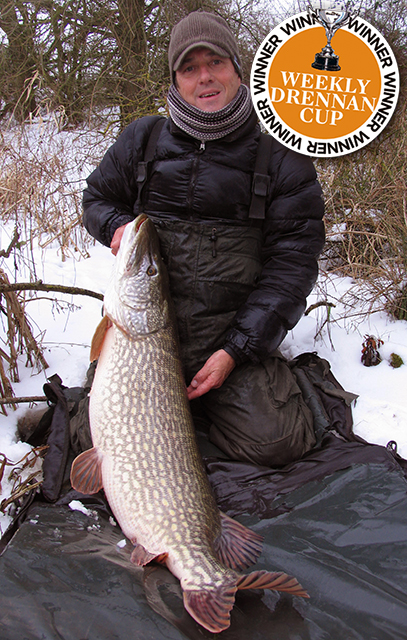 Steve wanted to get out before the snow-melted and potentially ruined the fishing, so he was pleased to kick off his session with two jacks and a brace of double figure fish.
Unbeknown to Steve, however, his next take was going to produce something entirely different.
He told Angling Times: "Just before lunchtime I spotted my line tightening on my far rod, so I quickly jumped up out of my chair and released my drop off as the braid slowly started to twitch.
"I wound down quickly but it became apparent that the fish swam towards me, so I frantically reeled the slack to catch up, before firmly setting the hook."