The River Test provided the stage on which Adam Reed made pike fishing history.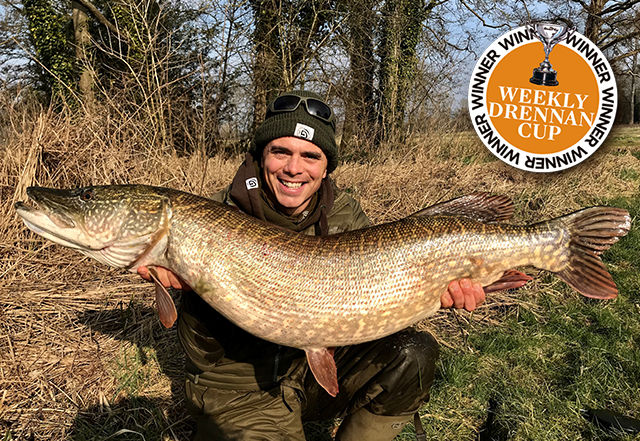 The Trakker employee from Sussex landed the 31lb 6oz fish just 30 minutes after starting his session-to-remember.
It was a smelt hookbait that he expertly worked through his swim with the help of the popular sink and draw tactic, that soon accounted for the capture of his second river 'thirty' in the same session.
"I was greeted by the most amazing sunrise and something just felt special," he said.
"When the scales read 31lb 6oz I just had to rub my eyes as it was one of the most incredible fish I'd ever laid eyes on.
"I was in shock…..I made a tea and took 30 minutes to soak up the moment while smiling from ear to ear.
"But then five casts later I was at it again. Knees trembling, heart pounding and when she slid into the net I have to admit I could have cried for joy."