Lobworms have accounted for the capture of a huge brace of perch with a combined weight of 8lb 7oz.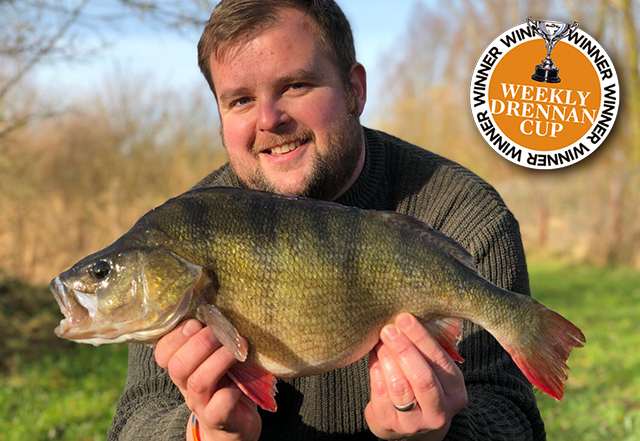 The fish-of-a-life-time was caught by Matt Wood when he fished a session at a lake in the Cotswolds.
His biggest perch topped the scales at 4lb 6oz with the other at 4lb 1oz and the secret to his memorable haul was a tactic known to many as 'bait and wait'.
He primed his swim with red maggots to form an enticing bed of feed just over the marginal shelf of a private syndicate venue known as Carpathia.
"After baiting the swim I rested it for over an hour and popped into The Tackle Den, where I work part-time to grab some bits," Matt told Angling Times.
"It worked like a dream as my biggest fish came on my first cast just 40 minutes after my bait hit the bottom and the next took the worm just an hour later."
The lakes in the Cotswolds are well known for containing huge perch as they have produced many fish to well over the 5lb mark in the past.
Both of Matt's fish fell to a simple leger rig that featured a running 1oz lead a 6lb fluorocarbon hooklink that was 1ft in length and a size 6 Drennan Super Specialist hook.
"To catch one fish like this is incredible…but to have two like this in just a couple of hours is a true honour."