This is the incredible picture of a 4lb 3oz roach – a giant that falls just 1oz short of the current British record.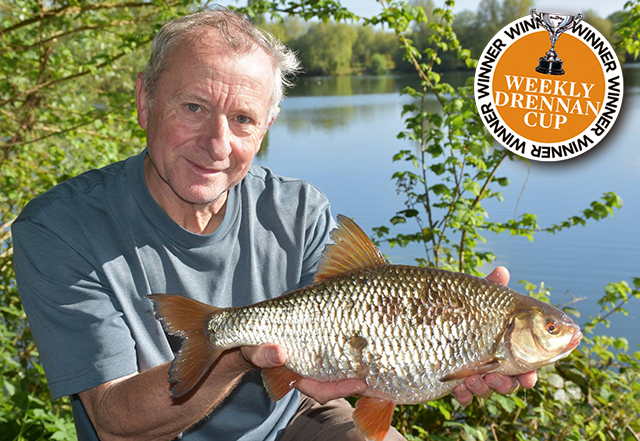 It was banked by roach fishing fanatic Ken Fuller on his first cast at the incredible Homersfield Lake.
He's been fishing for the species for 60 years and his dream came true when he fished a Method feeder loaded with softened pellets and coupled that with a 5lb fluorocarbon hooklink and a 12mm boilie.
"I thought it was a bream at first then I saw it and I wished by landing net pole was about four feet longer….what an incredible sight! This truly is a dream come true and a fish-of-a-lifetime," said the 66-year-old from Norwich.
Ken's new personal best falls just 1oz short of the official British best – a 4lb 4oz fish caught in 2006 by Keith Berry from a stillwater in Northern Ireland.