Another trout and it would have been a record" those are the words of pike angler Peter Coxhead following the capture of a record shaking 44lb specimen.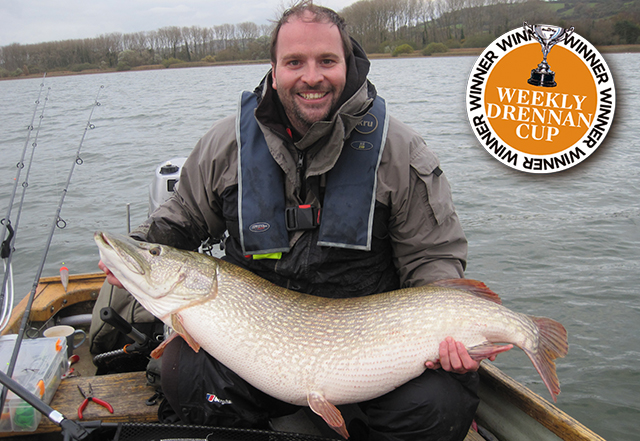 This huge predator was boated at the end of a three-day session on renowned pike fishing water Chew Valley Reservoir.
The Portsmouth-based angler tempted the giant fish, one of the biggest pike featured at the Somerset venue this season, using a float fished herring deadbait.
Despite visiting the reservoir in previous years, amazingly the fish is the first specimen over 20lb Pete has landed at the prolific water. He told Angling Times: "Me and my boat partner Kevin Beer had been really struggling over the three days and only tried lures so with just an hour left I thought I would try a deadbait and it worked."