A huge brace of pike with a total weight of 76lb 10oz has topped a week to remember for predator angler John Rushworth.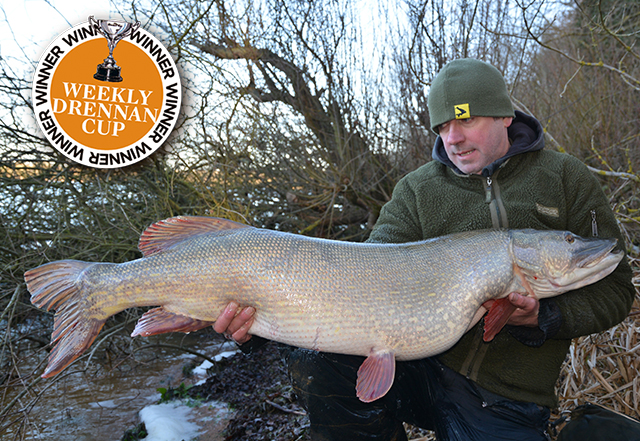 The specimens topped the scales at 40lb 2oz and 36lb 8oz which were caught in what John Rushworth described as 'a day's fishing he's waited for all of his life.'
The 50-year-engineer had never caught a pike over the 30lb mark until a visit to an undisclosed 100-acre trout fishery saw him break this landmark with fish weighing 31lb 4oz and 21lb 8oz. But the best was yet to come.
He returned the next day and just 30 minutes after casting out a float legered mackerel he set his hooks into the fish-of-a-lifetime.
"All of the other boats on the water headed to the more sheltered areas because the weather was horrendous, but we braved it out in the teeth of the wind and it paid off big time," said John.
"I knew this was something really special because it just held its ground with immense power."
John and his boat partner carefully transported the fish to the shore and after carefully weighing and photographing the specimen, headed back out to exactly the same spot where he finished his session in incredible style.
"I just couldn't believe it when no other boats had moved into the area," he continued.
"Then we were away again and another big '30' was in the net. I'll never experience anything like this for as long as I live."