The British bream record has been well and truly been shaken this week after the capture of this 21lb 12oz monster.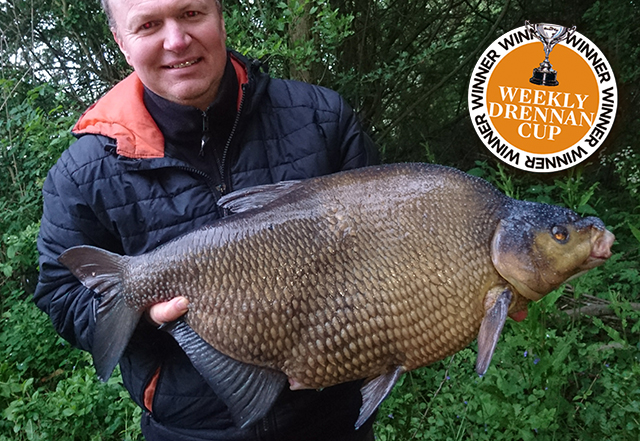 It was hooked and landed by Suffolk-based angler James Crameri who targeted a low-stock southern gravel pit during a two-night session.
Speaking to Angling Times, James explained how his trip started with disaster but ultimately turned into one of the trips of a lifetime.
He said: "I arrived at the lake on Tuesday afternoon and baited a silty gulley at 80 yards with four kilos of mixed particles – including sweetcorn, casters, pellets and maggots.
"Nothing happened on the first night but at 10:00 am the next morning I had a bite and struck.
"I connected with the fish but as I was playing it in the hook fell out.
"Seeing as the lake is rock hard to get bites from and the stocks of bream are incredibly low in this vast water I was pretty disappointed to lose the first fish of the session."
Undeterred by his earlier misfortune James stuck to his guns and fished through the remainder of the day – finally being rewarded with another bite as darkness approached.
"I re-cast the rod having tied a new rig baited with fake grubs," James added.
"At about 7:45 pm a friend popped into the swim for a chat and about 15 minutes later the bobbin rose on the right-hand rod and then slowly started to drop back.
"I struck immediately and connected with a heavy fish.
"Praying that the hook wasn't going to fall out this time I coaxed the fish back towards me.
"As it came into the margins it started to kite into some reeds.
"Giving it plenty of side strain I brought the fish once again straight in front of me where I managed to net it the first time.
"Seeing the sheer size of the bream in the net I knew I'd got something truly special.
"Whilst lifting it into the unhooking cradle I realised I'd probably caught another bream over twenty pounds as my previous best was 20lb 15oz.
"To have caught two different bream over 20lb is mind-blowing, and unless you know different I'm probably the first bream angler to have done so! Talk about being ecstatic is to say the least!"
James took his news personal best for the species using a four-inch 15lb ESP Sinkbraid hooklength, size 12 Korda mixer hook presenting a fake maggot and caster hookbait on the hair.