One of the biggest barbel from the Great River Ouse in recent times has topped an impressive list of specimens for big fish fishing ace Tony Gibson.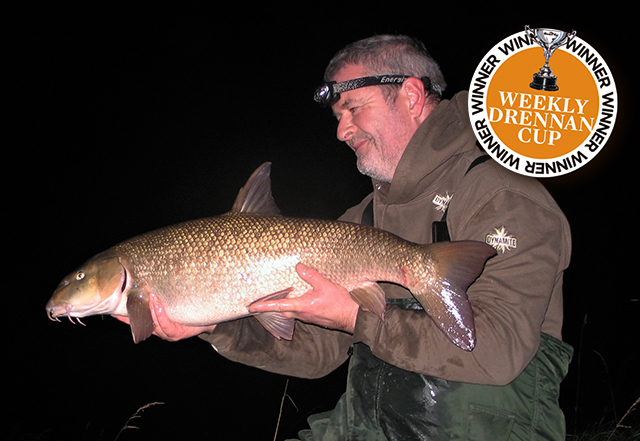 The Chairman of the Northampton Specimen Group emphasised the importance of keeping mobile when a handful of the short evening session on the famous waterway produced a huge 15lb 15oz specimen.
This wasn't the only huge fish that the Nash and Dynamite Baits-back specialist landed either as he backed the big barbel up with another fish weighing 10lb 11oz and two chub topping the scales at 6lb 13oz and 6lb 10oz.
"I've found that the best way to approach this venue is to keep your options open by covering plenty of water and trickling in a bit of bait into each likely looking swim. Plus it always pays not to fish too light when you know a big bonus barbel is a possibility," said Tony.
"This is amazing news for the river because I was so pleased to see such a big, good-looking Ouse barbel because they are so rare and this is possibly one of the largest banked from the venue in the last couple of years."
All of Tony's fish were caught with Dynamite Complex –T boilies stopped with a piece of Enterprise Tackle imitation pop-up corn.