Hair-rigged worms were the secret to the capture of this huge 11lb 9oz tench for Rob Knapp.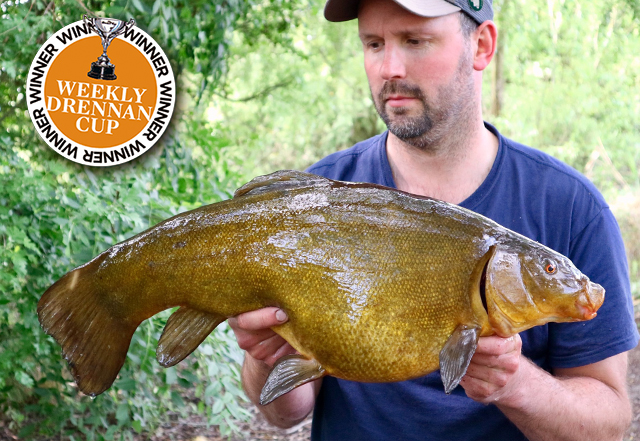 It's the second-biggest tench reported to Angling Times so far in 2017 and it was banked by Tenchfishers member from Surrey Rob Knapp, who smashed his personal best for the species three times at a Kent gravel pit.
He's only been specifically targeting tench for two seasons and his dreams came true when an incredible run at the water saw him net 21 tench including two other 'doubles' weighing 10lb 8oz, 10lb 7oz and a huge 9lb male fish.
The 40-year-old used his new MKII 2lb Distance Tench & Bream rods along with maggot feeder rigs fished 'heli-style', but the secret to his success were hair-rigged worms on a size 11 Super Specialist Barbel hook with a Pushstop.
"Just when I thought it couldn't' get any better the worms just kept producing fish after fish during a handful of sessions that I will never forget," Rob told Angling Times.
"I introduced a bed of hemp, casters, dead maggots, chopped worms and groundbait over light bed silkweed at 40 yards. "This was the main line of attack during each of my sessions at the water. You really can't beat a worm hookbait," he added.