Specialist angler, Simon Ashton recently visited one of the most famous weirs on the whole of the River Trent, here is his account of what turned out to be a very memorable session.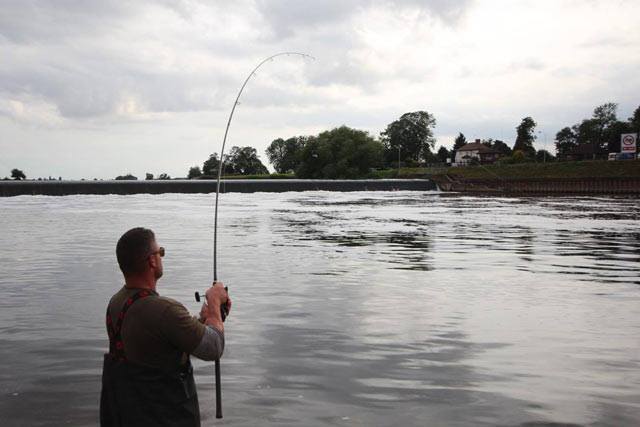 Throughout the years there have been many reputable venues etched on my bucket list, a good few of them I've visited and ticked off. However, one or two still elude me including the legendary weir pool on the tidal river Trent 'Cromwell Weir'. A place I'd read about for two and a half decades, but never been fortunate enough to grace its banks.
Two weeks ago Angling Direct boss Stewart Downing called me for a long overdue catch-up. It was then that he invited me to join him for 24-hours on the famous Cromwell Weir. I didn't have to think twice about the answer.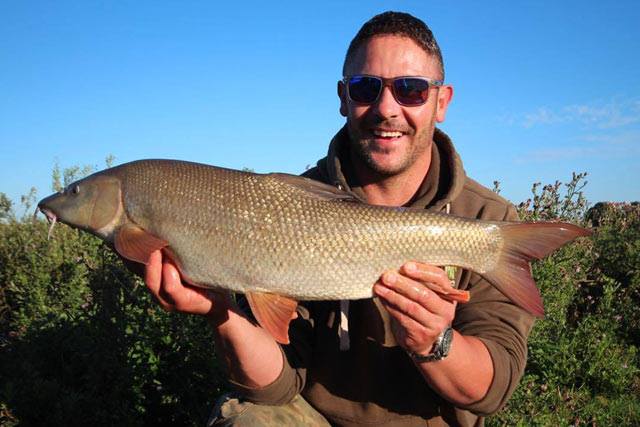 Friday night I made my way down to the River Trent. On arrival, I opted to fish close to the van for 12 hours prior to our planned session on the weirpool at 7 am the next morning. I made the most of the first night, landing five barbel with four of them being doubles and the biggest going 12lb 6oz. All bites came on a blocked feeder packed with Sonubaits Oily Pellet Mix and 10mm boilies or 8mm Krill pellet presented on a 12lb Supplex hooklink to size 14 Specimen Plus hook.
At 6:45 am the barrow was loaded and ready to head 400 yards upstream to the weir. Stuart arrived right on queue, and we headed to the desired area.
My first impressions of this huge powerful piece of water were that it resembled a giant cauldron. The noise alone from the vast amount of water falling over the weir was enough to send a shiver down my spine.
With the chance of rain looming, I decided to setup camp straight away in case of a downpour. After a quick lead about confirmed a nice clean gravel area around 70 yards from the bank. So out went 15 feeder fulls of pellet, hemp and ground bait into the chosen area whilst I finished setting up the rods.
At 8 am it was time to make my first cast of the day, and not a minute too soon as I'd longed for this moment for many years. A good cast out was required to reach the spot. With the Trent being such a powerful and snaggy river, I used 18lb ESP Syncro XT Loaded mainline, and 5oz feeders.
As soon as the first feeder touched down I waded backwards to the bank to place the rod on the rest. I was just about to engage the bait runner on the reel and the rod was nearly pulled from my hands! Within ten seconds of being in the water, I was playing my very first barbel from the famous weir. At around 7lb I was delighted and by the smile on Stewart's face, he knew we were both in for a memorable session.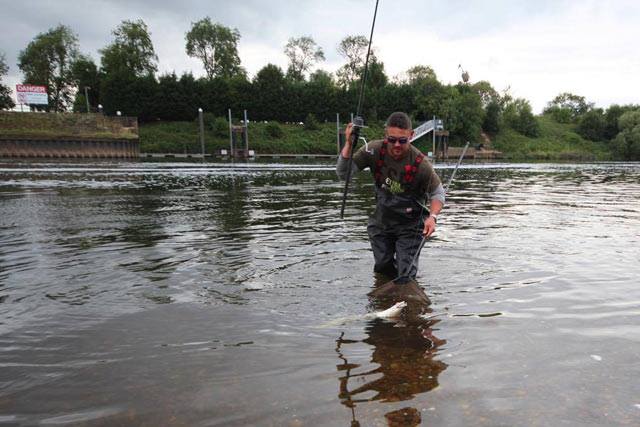 Quite literally every time I re-cast my rods, one would go off within five minutes. Three more similar sized barbel were landed before my right-hand rod ripped off giving me a right run around. I was soon admiring my first double-figure barbel of the day, safely resting in my landing net.
By constantly topping up the swim every two hours or so the bites kept on coming throughout the morning and afternoon. Fish after fish came to my trimmed down Code Red boilies and 8mm Krill pellets. By 6 pm I had landed over 20 fish with a string of doubles to 12lb 12oz. With bites slowing down considerably I once again baited up, but this time heavily and left it for an hour.
After resting the swim I recast. Even with a single rod, it was mayhem. A few times hookbaits were even taken on the drop. This was the start of a mad 3 hours we'd both remember forever.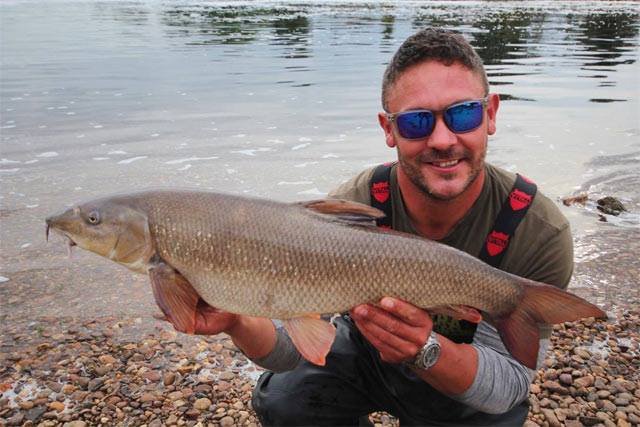 I ended the session of a lifetime with no less than 45 barbel to 13lb 5oz, with 16 over 10lb making it my most productive barbel trip in 41 years of fishing. Stuart also had a session to remember with 20 barbel including seven doubles.