We met up with Colin Bartlett at Lake John Fishery in Waltham Abbey, Essex, to learn how to keep the bites coming through the winter months.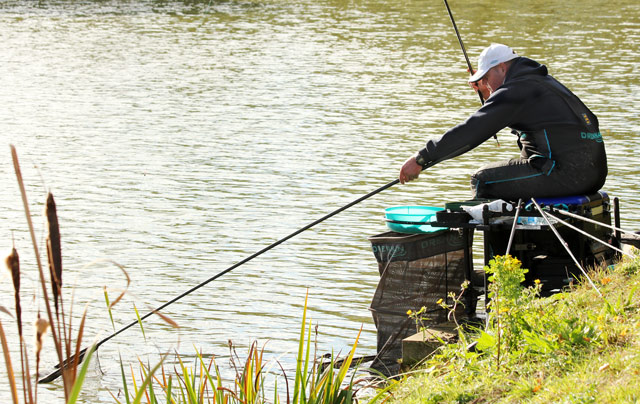 Location Is Key – If faced with a venue you are not familiar with, try and head for swims towards the middle of the lake. That definitely works here on the Big Lake at Lake John, as the fish tend to huddle together towards the middle of the lake when it gets colder, rather than the shallower corners. Any pegs that stick out a little bit more than others can also give you an advantage and hopefully put you even closer to the fish.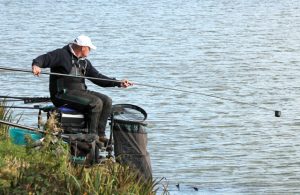 Feed More Than One Swim – When the temperatures drop you'll probably need to give the fish a chance to regroup after you've caught a few. By having at least two swims on the go you can feed and rest each spot and hopefully keep catching for longer.
The Long Line – My first swim today is a long-pole swim which is 13 metres out and this is fed with groundbait, dead maggots and casters. This is where I hope to catch mostly good skimmers, so I like to feed a few pots of bait at the start to create a nice bed for the fish to settle and graze over. I generally top this line up with a small pot of feed every 30 to 40 minutes or when bites have tailed right off.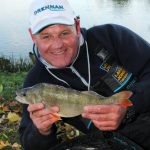 The Short Line – Never ignore the short pole as you can pick up a lot of bonus fish just 5m to 6m out, wherever the bottom of the inside shelf is. I like to feed this area with a reasonable pot of casters at the start and then loose feed 10 to 20 shells regularly over the top. This line can really come into play late on in a session and could always throw up a surprise perch, tench or bream.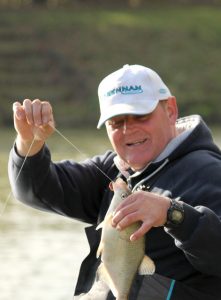 Time Of Day – I expect to start by catching smaller roach, perch and skimmers. As a session progresses the bigger skimmers will often move in and give you a nice run of fish. Bigger perch can often show up earlier in the day and, when the light levels begin to drop, which is also when the odd bonus carp might think about having a chew.

Bait Selection – I have noticed the fish can change their tastes during a session. Often you can start by catching well on live or dead maggots, for instance, before it dies. Switching to chopped worm can then put you back in touch with the fish. After that, you can sometimes get a good run on expander pellets. So, don't be afraid to introduce different baits into the swim at different times of the day. The fish here at Lake John definitely like a bit of variety.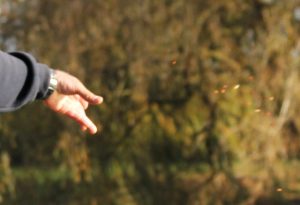 Caster Master – Feeding casters definitely attracts better quality fish, so I always like to have some with me in winter. I will try double caster over the top, but two dead red maggots on the hook can be even better. These are much softer and sink nice and slowly, so they catch the fish's eye. This visual aspect shouldn't be ignored when the water goes clear. That's also why I like to use quite lightly shotted floats and regularly lift and drop the rig to help induce a bite.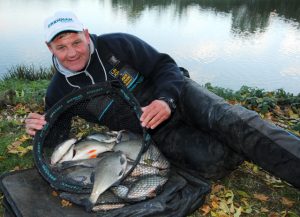 Don't Give Up! – My final tip is to never give up on a winter stillwater. Even on ice-cold days, the silverfish should feed at some point. Keep the faith and I guarantee the fish will eventually switch on. If you are still struggling on your local venue, get yourself down here to Lake John. You won't be disappointed!
Venue: Lake John Fishery
Location: Aimes Green, Galley Hill, Waltham Abbey, Essex, England
Postcode: EN9 2BJ
Telephone: 07958 938153
Website: lakejohnfishery.co.uk