Drennan fan Greg Sire from France has kindly sent in some pictures after he managed to win his club championship last weekend.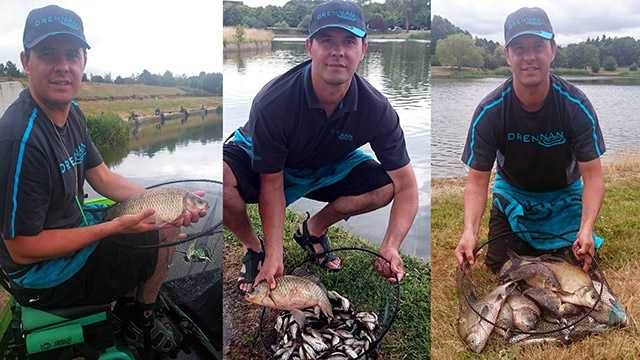 The French match angler managed to win his club's premier division with just four penalty points over three matches. The event was fished by 36 anglers last weekend at Courcourronnes Lake at Évry, Paris, and consisted of one three-hour match on the Saturday with two more three-hour heats Sunday am and pm.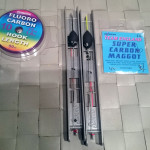 "The strategy was to start fishing at 7m for roach with the pole and after 30 minutes switch to the waggler to catch better carassio and bream.
"I won the first match with 4.8kg and 287 roach with a whip plus one carassio on the waggler. I then won the second match with 6.3kg of carassio and bream, again using a waggler with worms on the hook.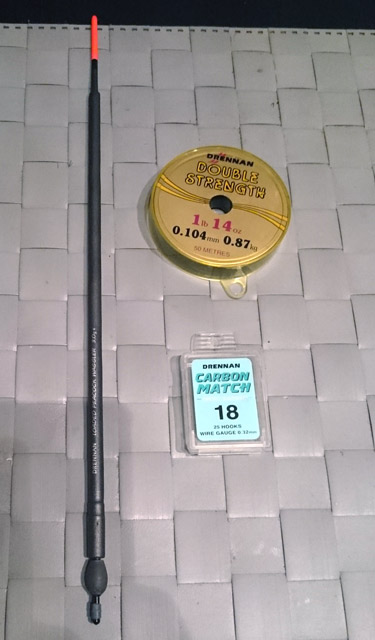 "The third match was more difficult, but I managed to finish 2nd in my section with 2.7kg. I caught roach at 7 metres, then a few carassio and big roach in the last hour with the waggler at 25 metres with worm and bloodworm in my groundbait."
"I used a 3g Loaded Peacock Waggler with 1lb 14oz Double Strength and a Carbon Match hook. On my pole, I used handmade 0.6g and 0.8g floats on 1lb 14oz Sensas Feeling and 1lb 6oz Fluorocarbon to a size 18 Super Carbon Maggot."