A good weekend for Drennan Bordon, taking the individual top spot in both the Monks and Oxford Summer leagues.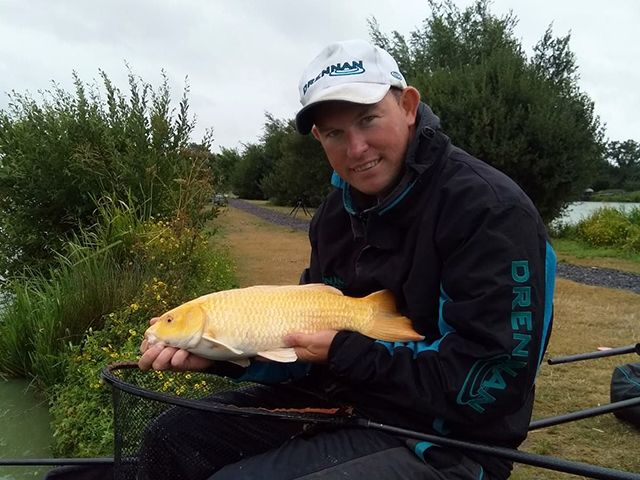 Anthony Flint reports back from the fourth round of the Monk's Summer league:
"On the off, I've fed the edge before starting on 5m line and I was almost instantly into a fish of around 6lb. Then I noticed it was clouding up down the edge, so had a quick look, taking two from the edge for about 12lb. Then I went back onto the 5-meter line and I never looked back. I fed 4mm and 6mm hard pellet with an 8mm on the hook fishing a very positive rig with 0.20 Supplex Fluorocarbon to a size 14 Margin Carp to a 0.8 Carp 1 pole float. I finished the match with an impressive 319lb for the match win.
Team-wise the lads done well, just sneaking it by 1point from Guru with 18 penalty points. Gavin Millis also won his section with 174lb, along with Andy who came third, and Mark Tullet fourth. This result put us in clear second place, but still 20points behind the leaders with two rounds to go."
This topped off a good week for Ant, after winning the Westwood mid-week open fishing shallow at 4m for 225lb of F1s. Teammate Andrew Quarmby also fished the match and came 2nd with 214lb.
---
Brett Cooper takes us through the 4th round of the Oxford summer league which was held at Culham and Littlemore on the River Thames: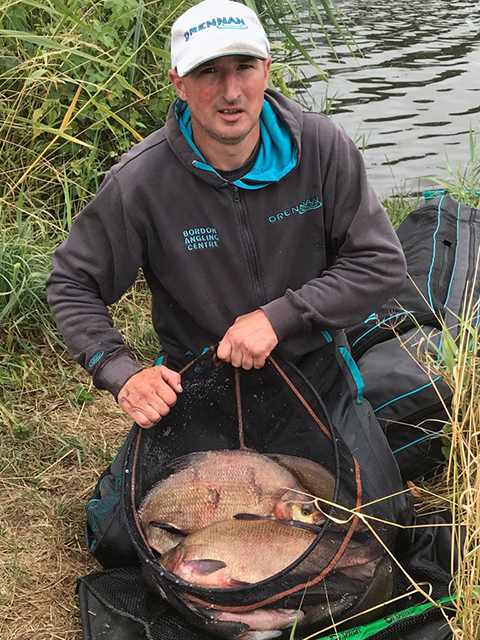 "Matt Herbert did the team draw this week and it put me on Culham on the rushes. I was told there was a chance of bream in that area and decided to attack the peg on the feeder at three-quarters of the way across and fish the pole at 11m over balls of groundbait. I managed to land three bream on the feeder and three bream on the pole in the first hour and a half and nicked odd bream off pole and feeder for the remainder of the match. I ended with thirteen bream for 59lb 13 oz and a comfortable match win" Unfortunately teamwise, we feared not so good, coming third way down with 25 points."